NORTHWESTERN 65

Class of 1965 Jacksonville FL
SCRAPBOOK
GANG MEETING!
On 05/16/2019, the LUNCH GANG met for lunch to chew and chat. The next meeting will be in July. Stay tuned for time and place.
In attendance were gang members
Willie Walker (no photo), Jackie Woods, Rosemary Thornton, Patricia Hixon, Ophelia Thompson, Gloria Young, Henry Brown, Delores McNair, Patricia Conley, Brendie Albertie, Tommie Wells, Patricia Alexander, Jurdene Foster, Sylvia Jennings, Jeanie Crooms Baldwin, and Claryce Jones. (Photos not in order)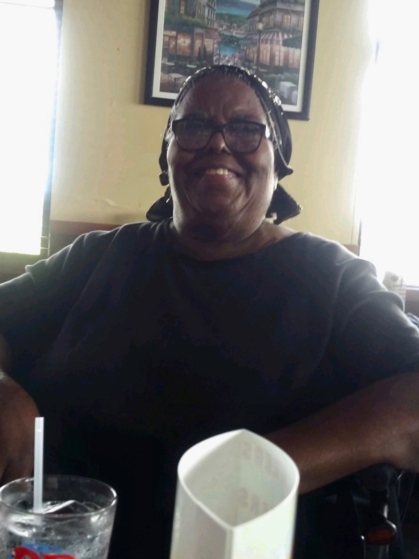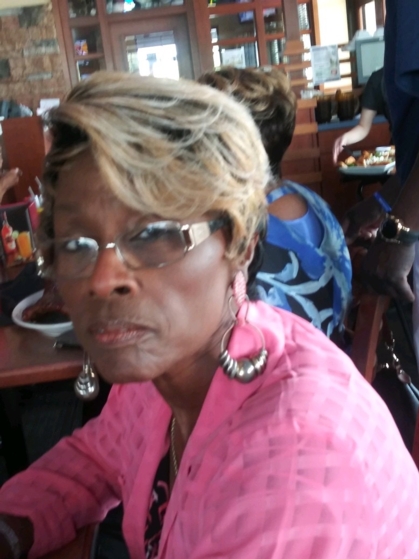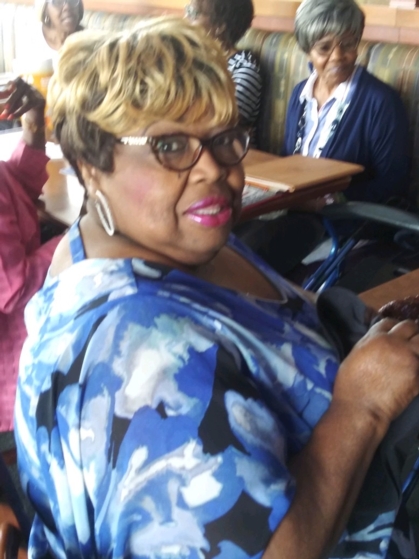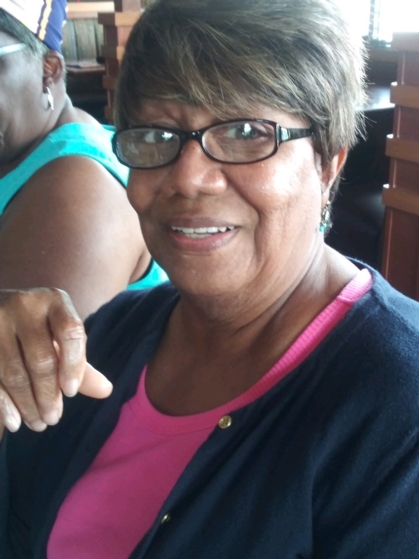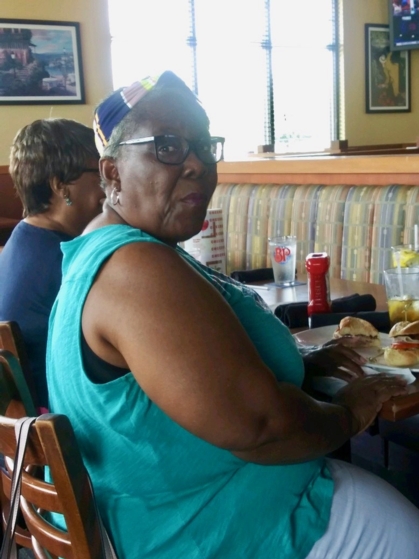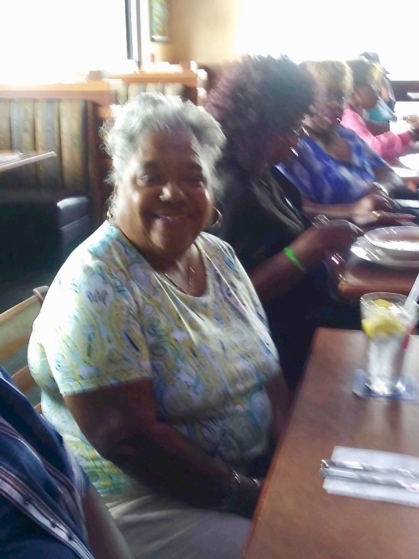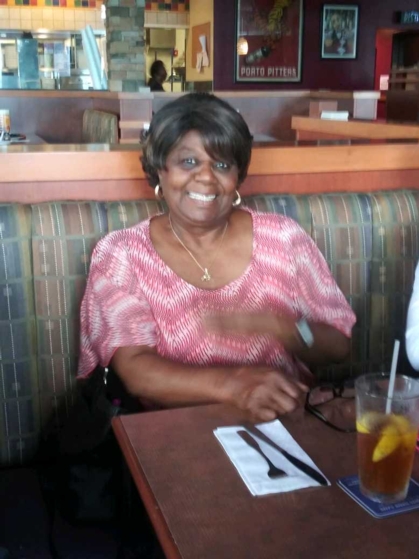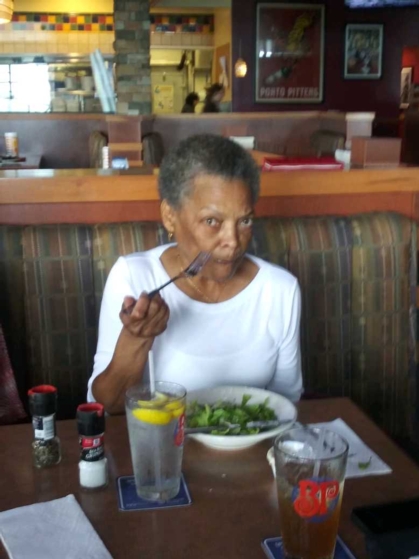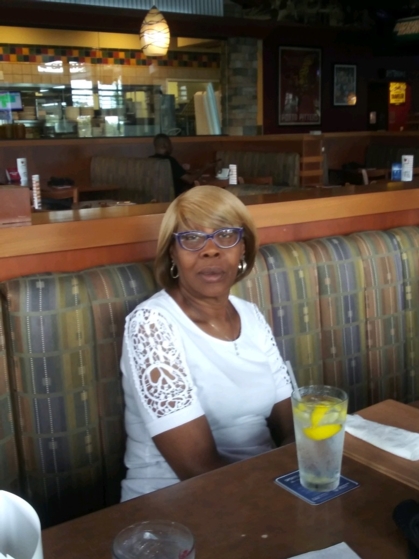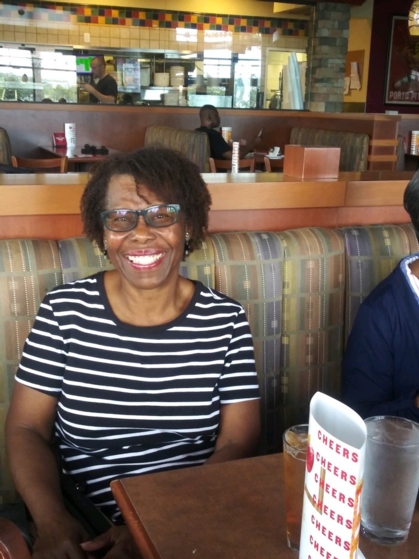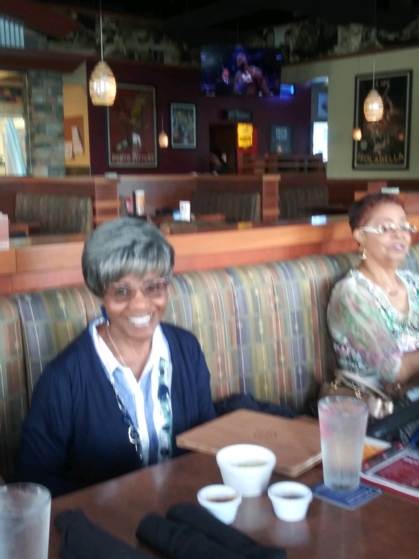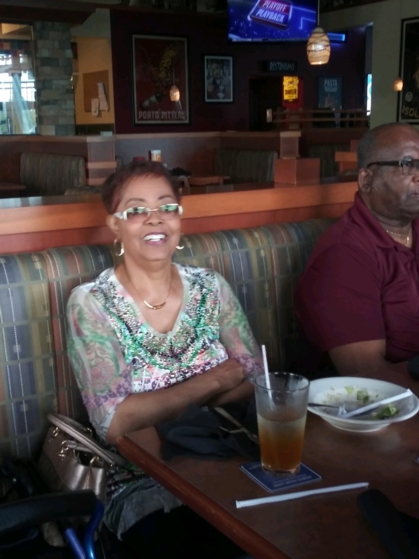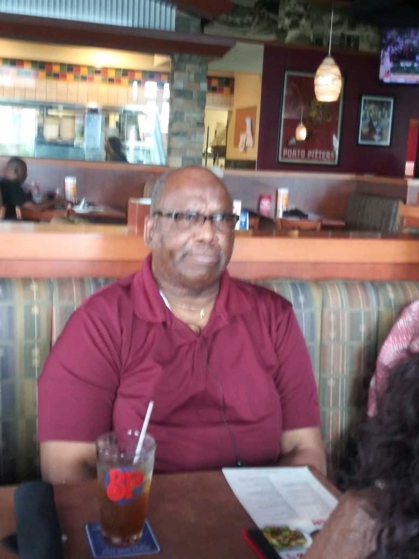 It Gets Bigger and Better...
and a good time was had by all!
Attending the March 2018 Luncheon left to right, top to bottom were: Brenda Albertie, Claryce Jones, Willie Walker, John Christopher, Jurden Fowler, Jeanette Harrison, Mary Hawkins, Tommie Smiley, Margaret Timmons, Jackie Woods, Jeanie Crooms, Gloria Lewis, Deloris McNair, Patricia Kite, Gussie, Ophelia Williams, and Patricia Jackson (not shown).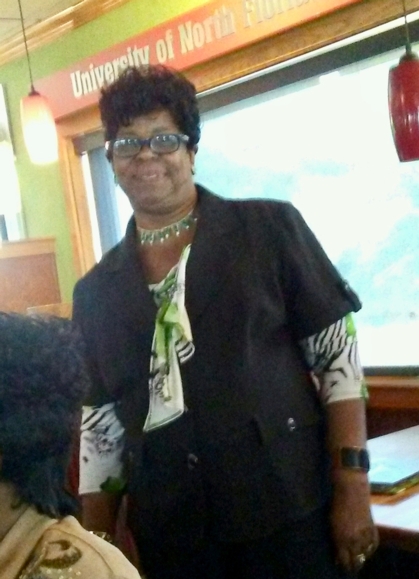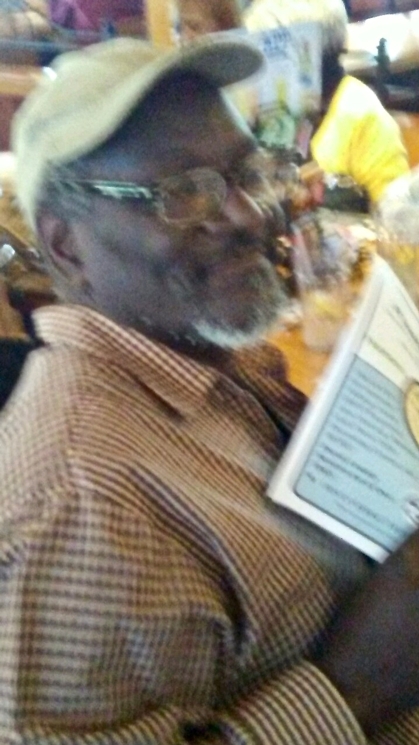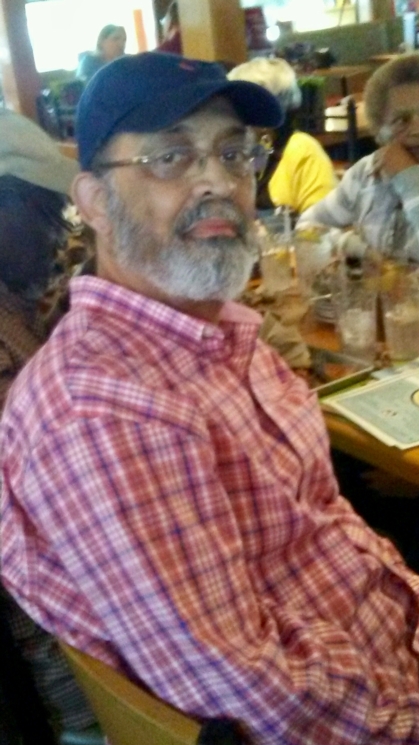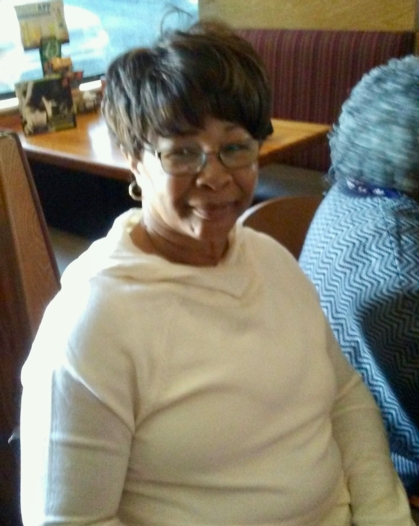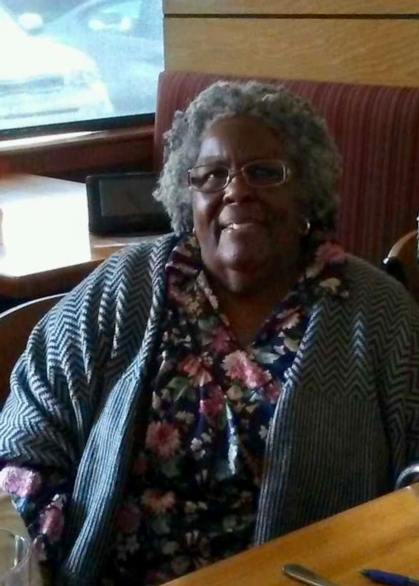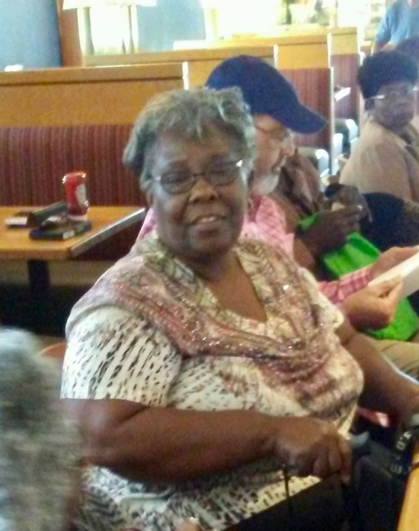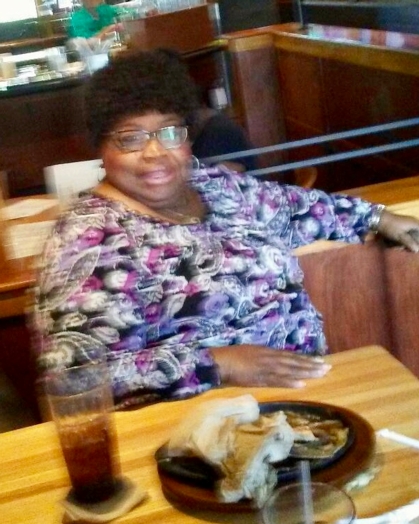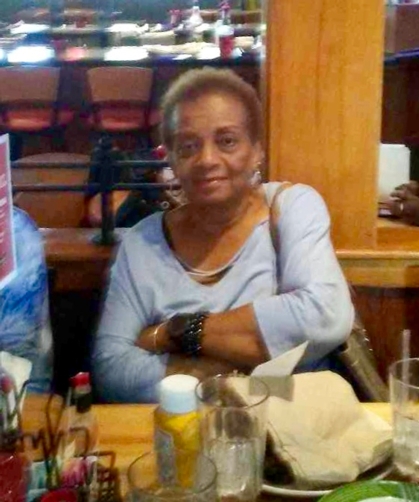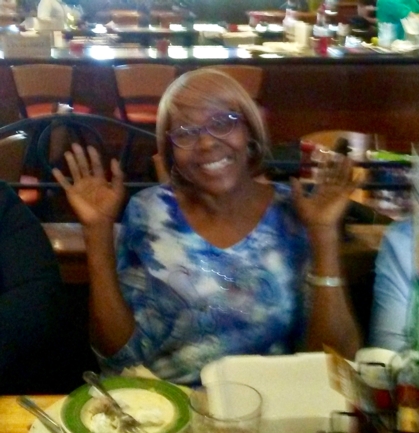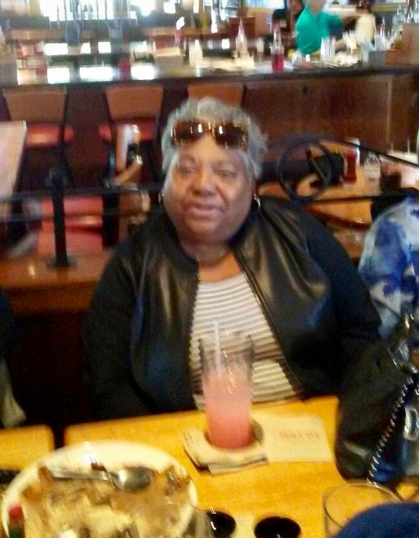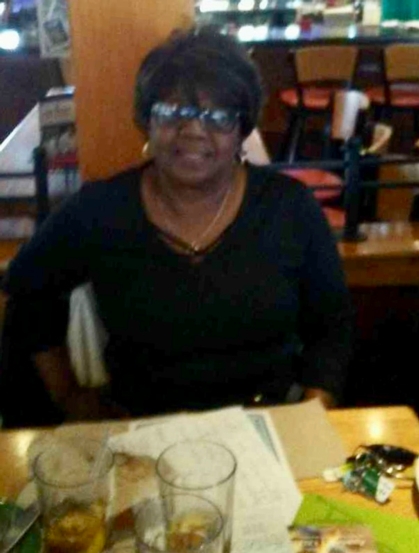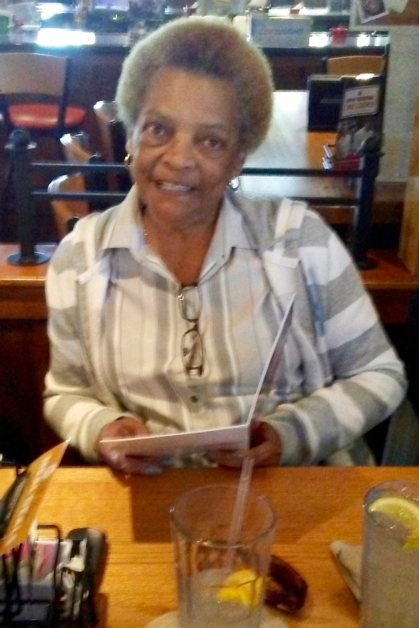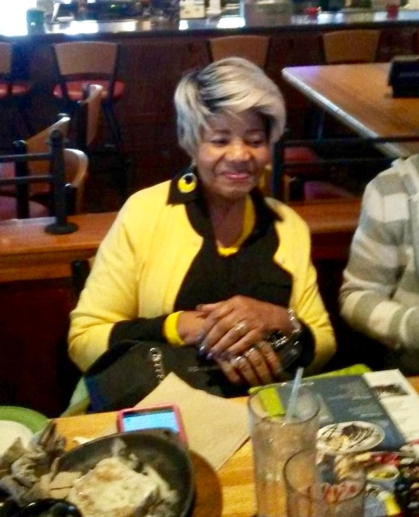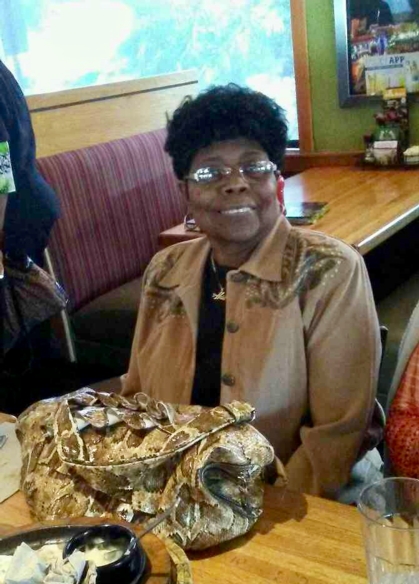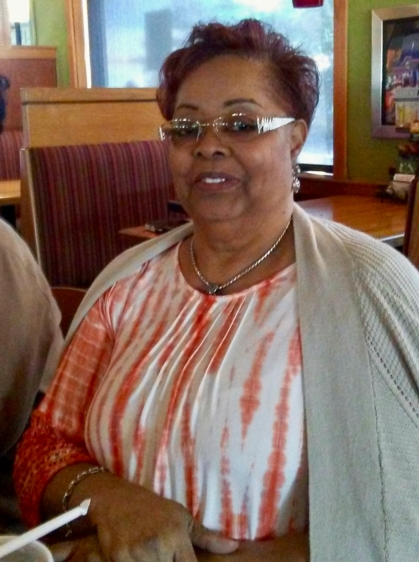 Harold Witsell and Dr. Lionel Moore 2013
The Commodores featuring Walter 'Brickhouse' Orange
at Trump Taj Mahal in AC 7/7/12
photos by Ken and Sharon Solomon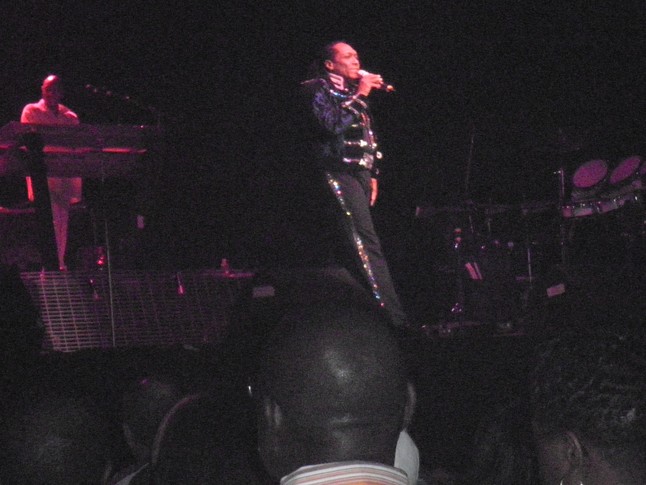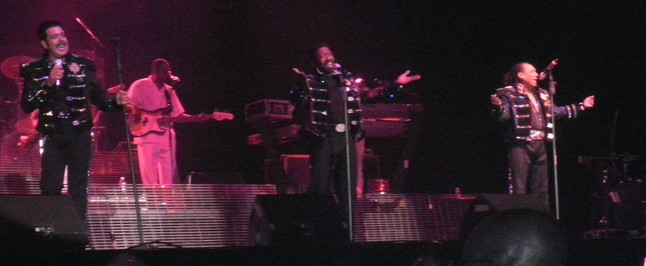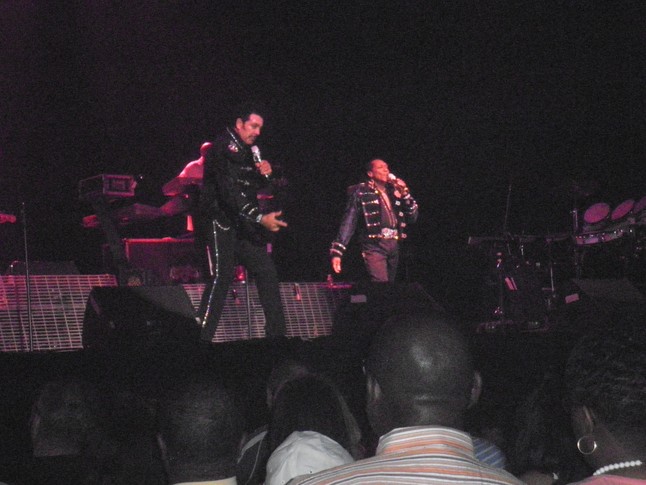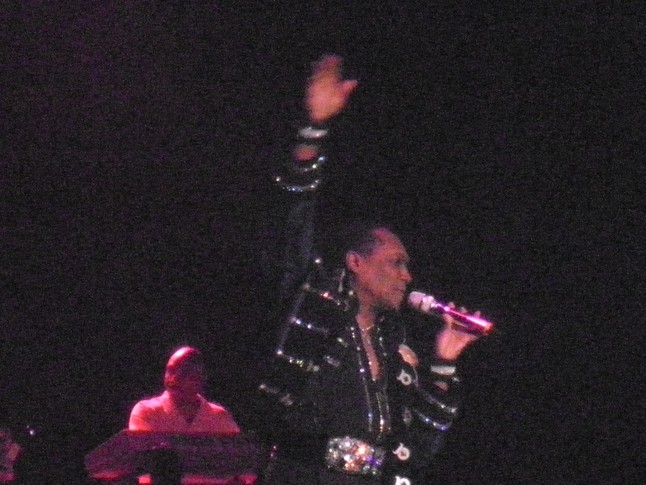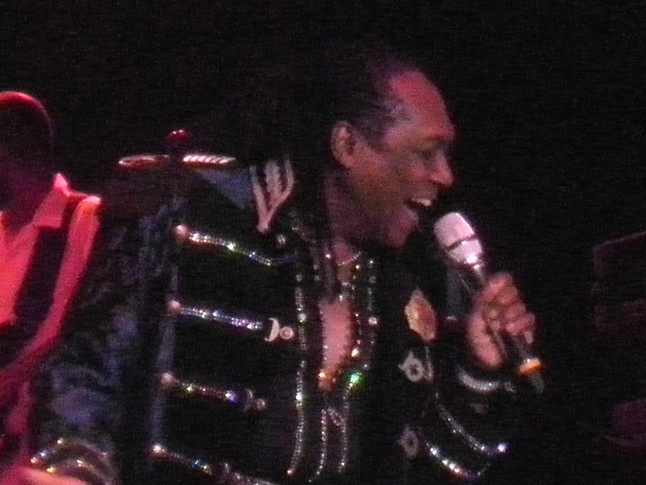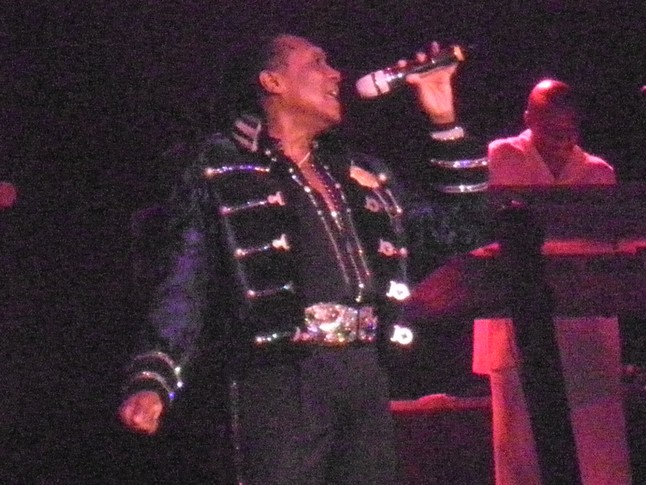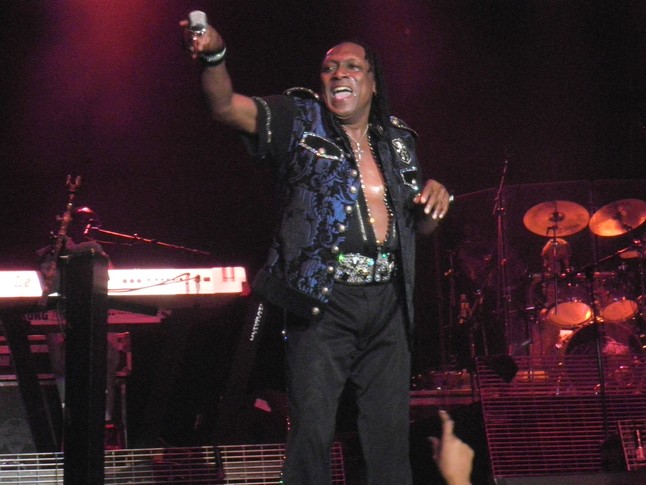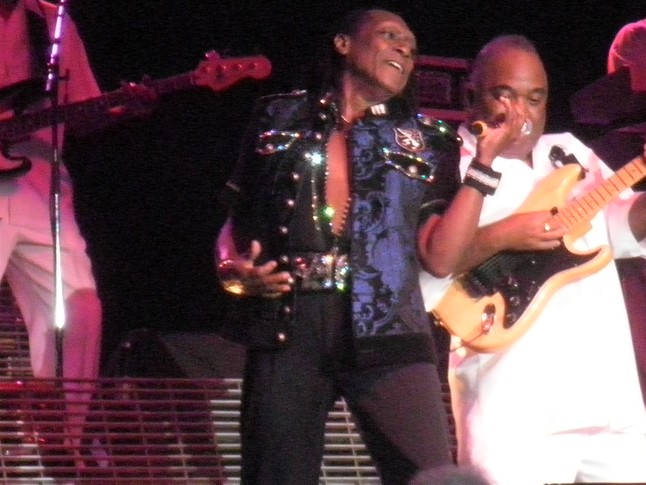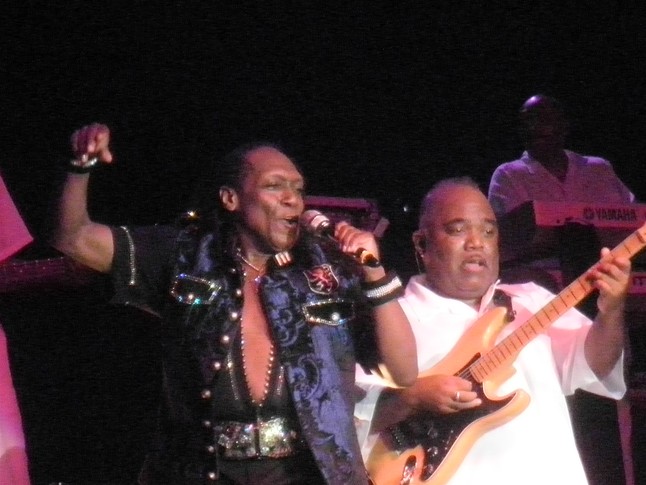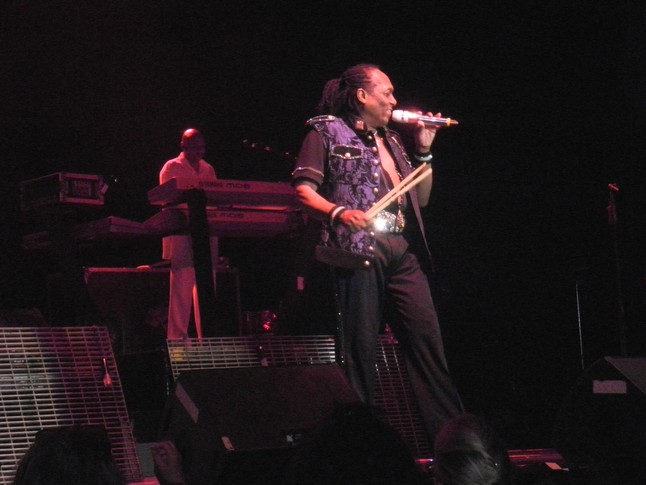 THE CLASS OF 65 TURNS 65 BIRTHDAY CELEBRATION
JUNE 2012
photos by Pearl McTier Williamson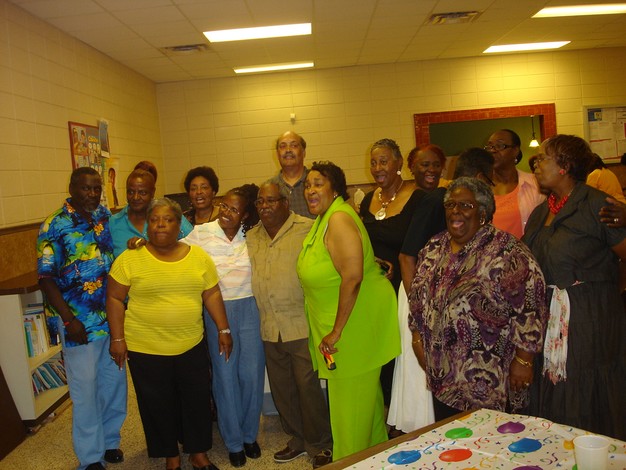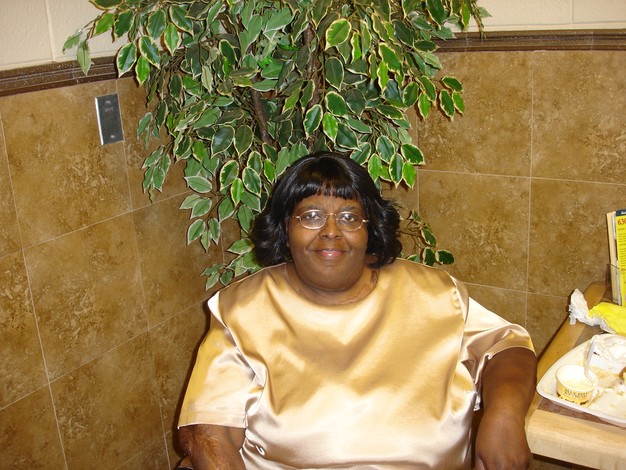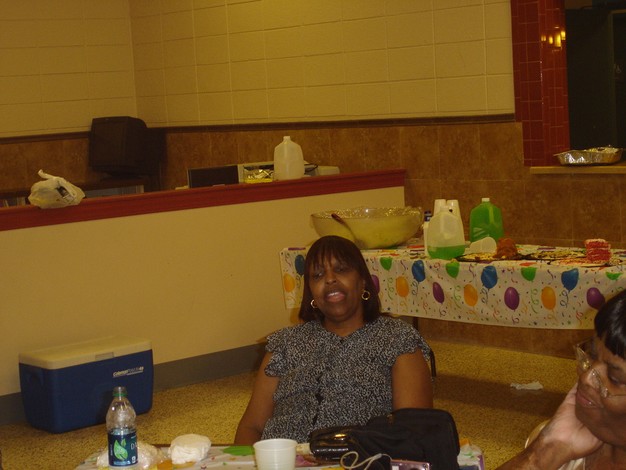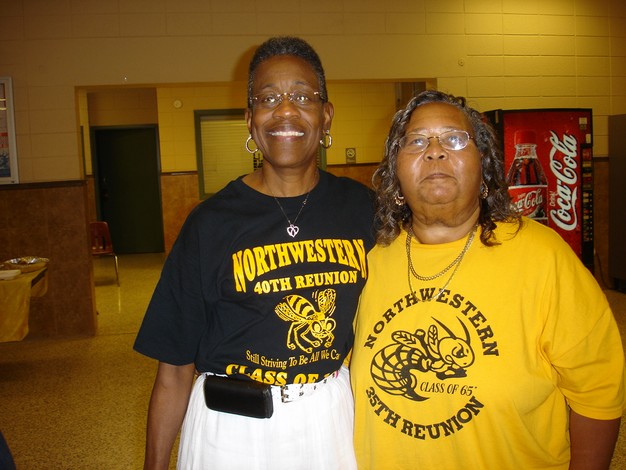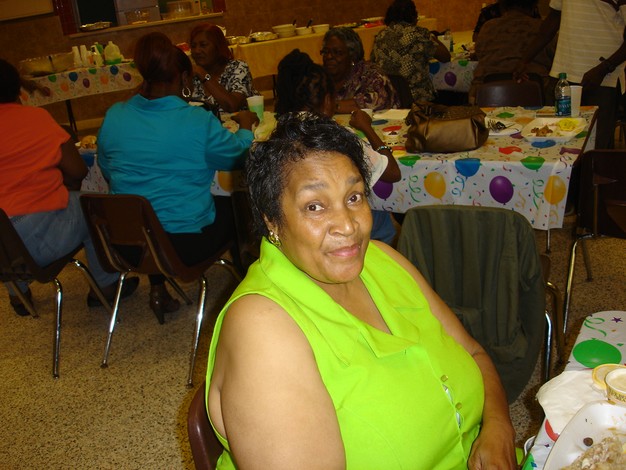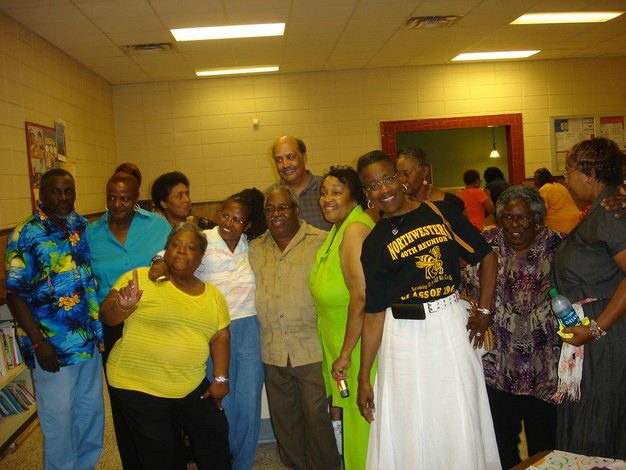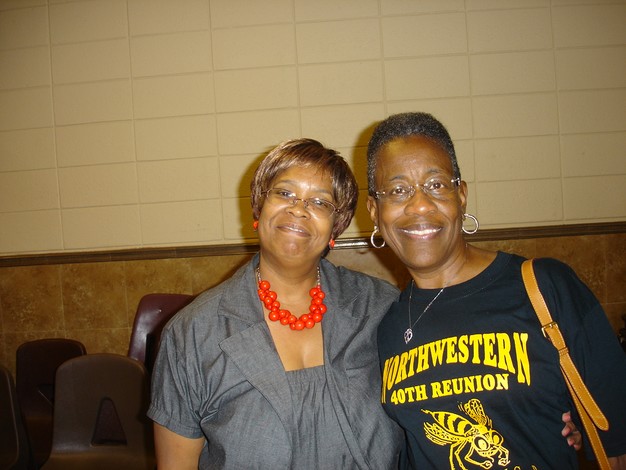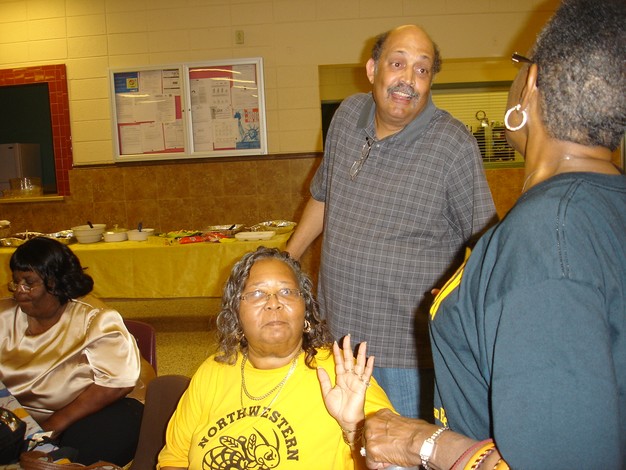 45 YEARS FROM 45TH STREET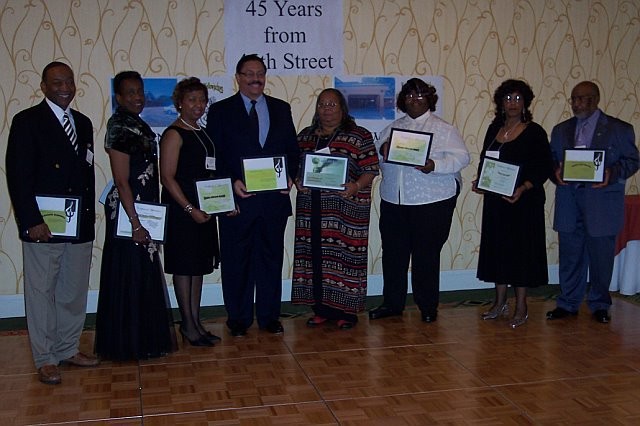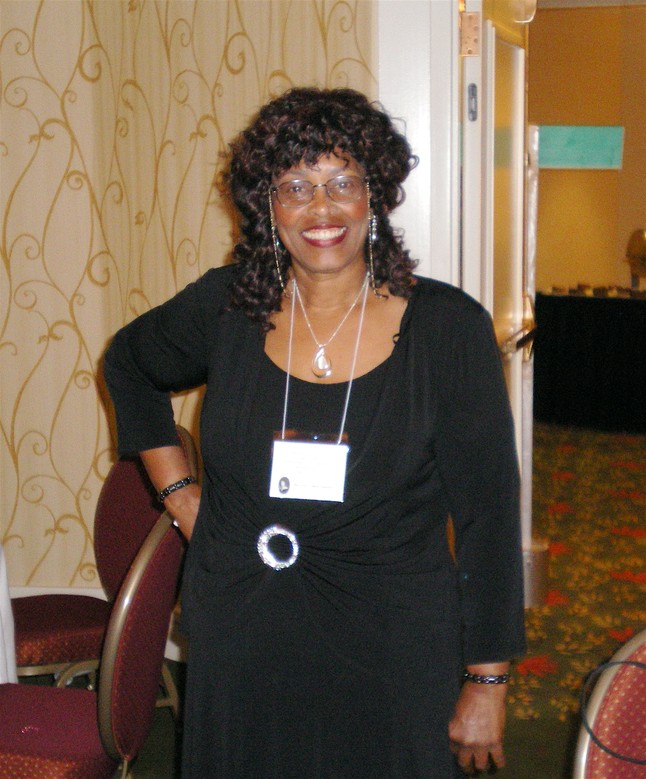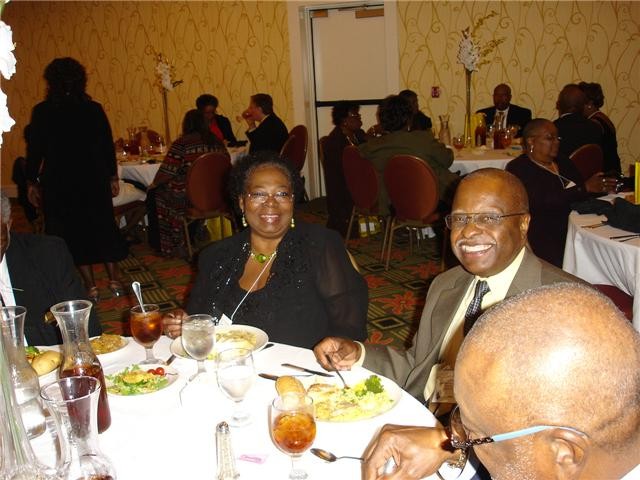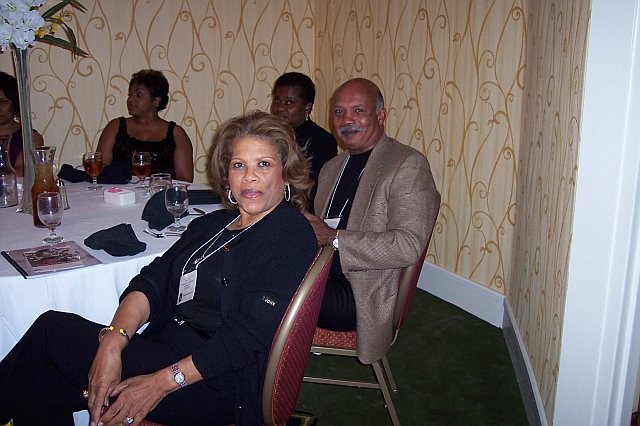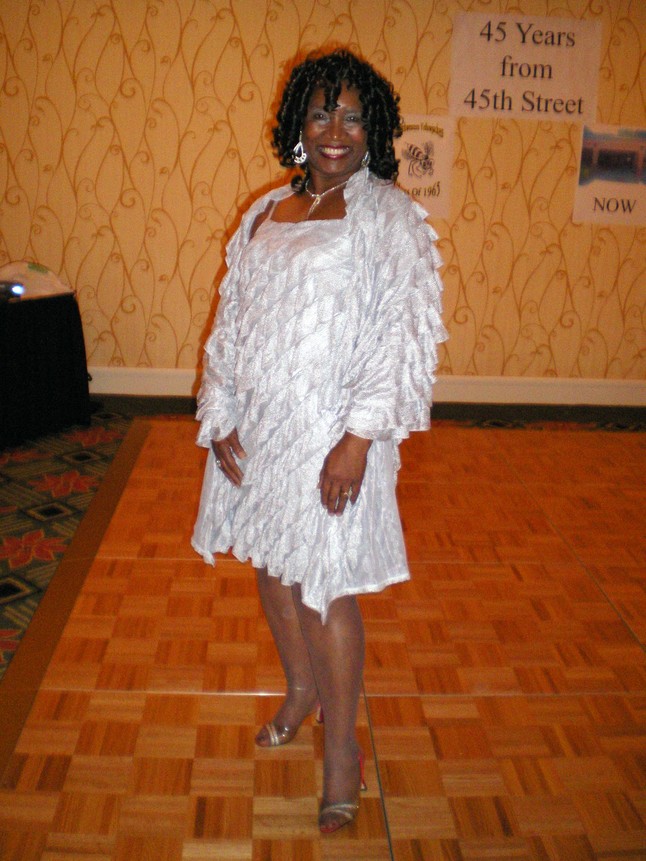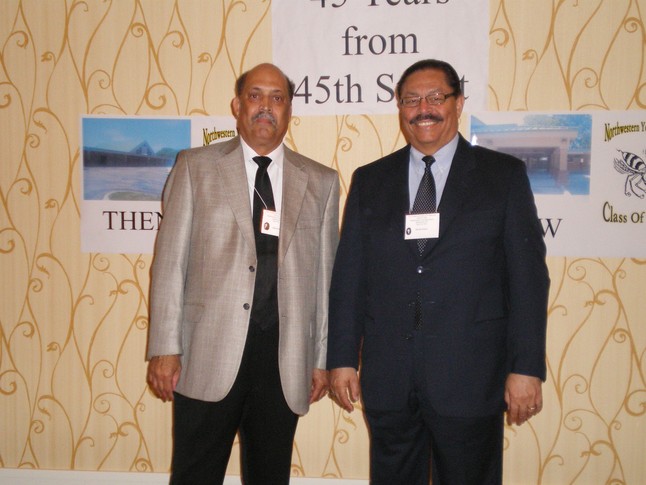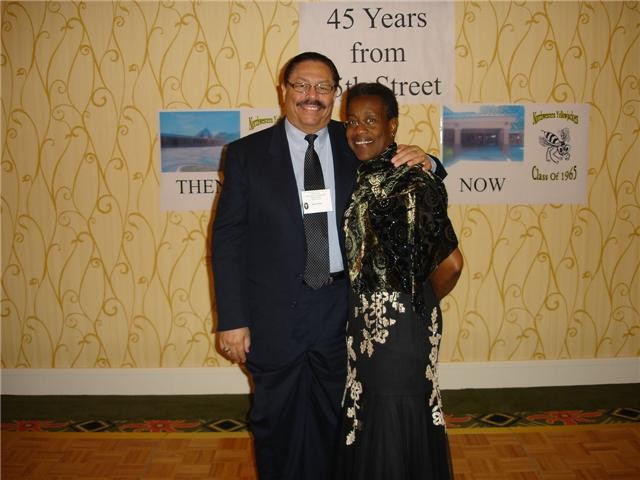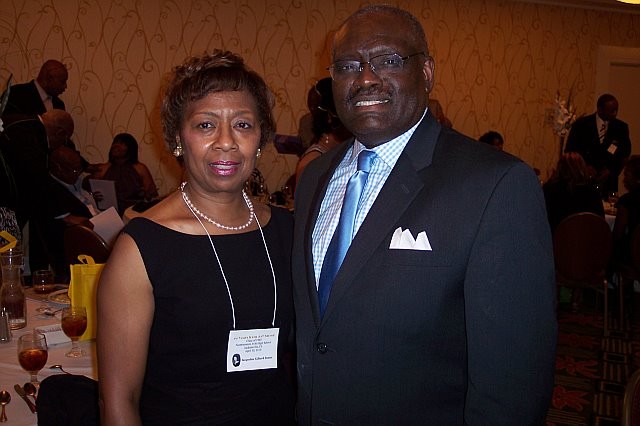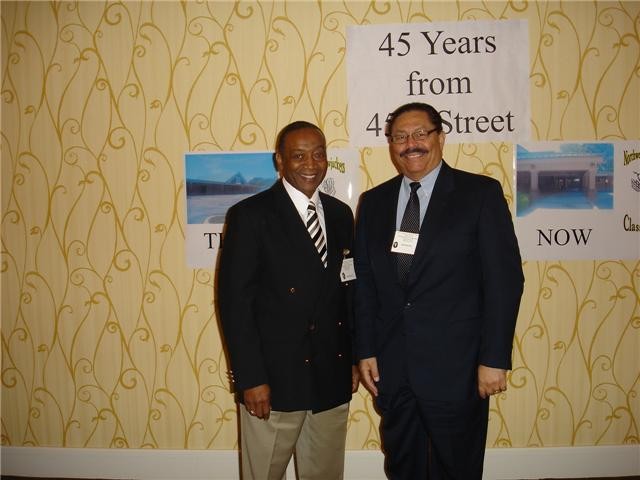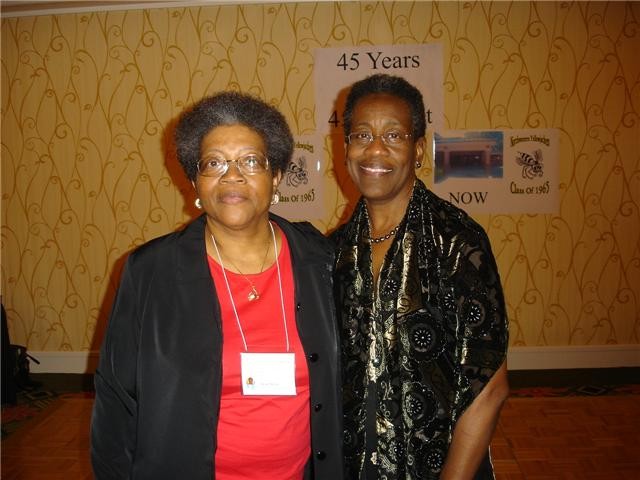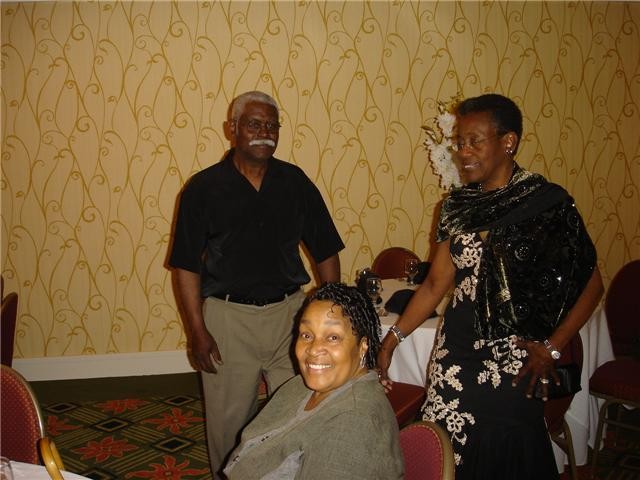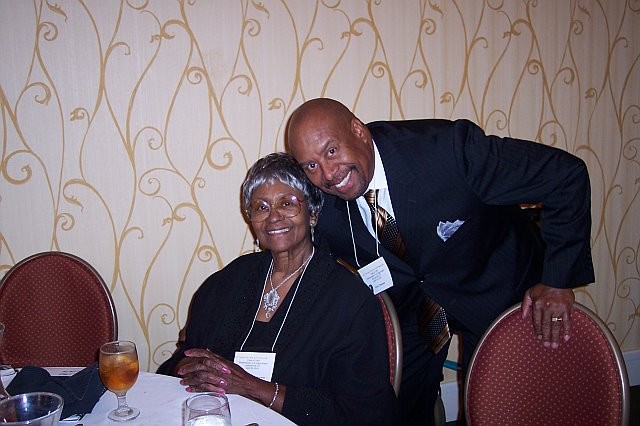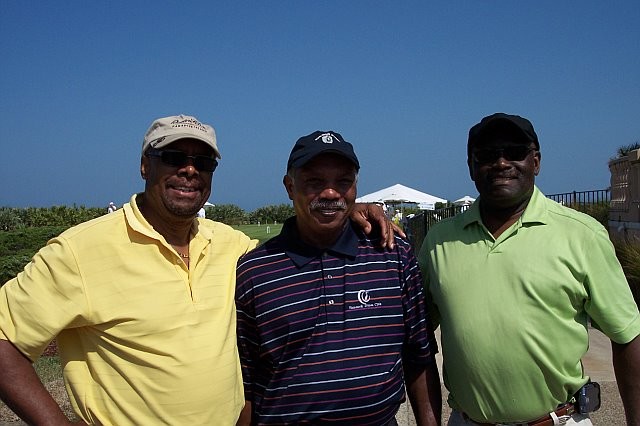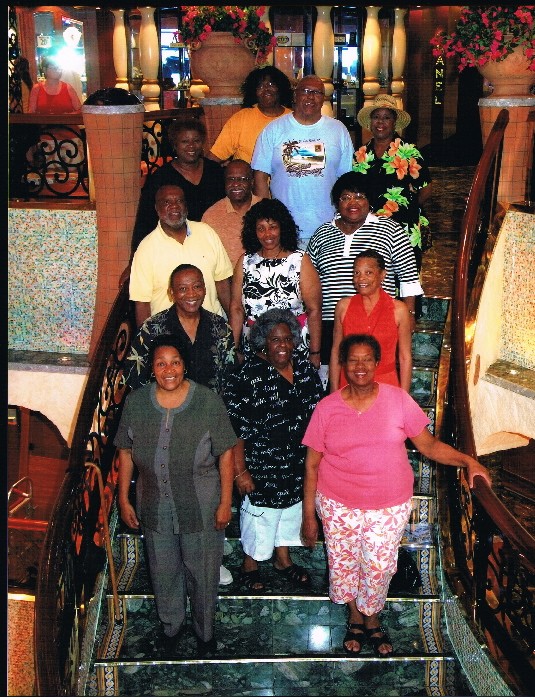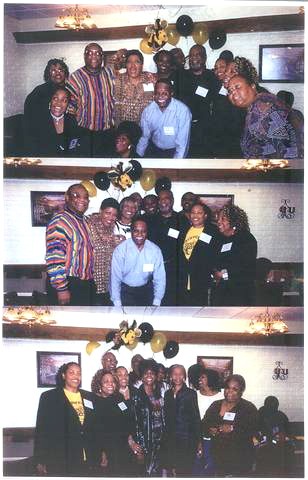 Keeping in Touch Luncheon March 2004,
Barnhills, Jax. Beach, FL
NOTE: A larger picture at the bottom below makes everyone more visible.
Top photo: Juanita Promise, Brenda Albertie, Robert Williams, RuVenia Starkes,
Sandra Young, Randall Malpress, Janet Reynolds, Leonard Freeland, Barbara Edwards,
Leon
Harris, James Banks, Beverly Cohen, Doris Jacobs.
Middle photo: Irma Bell, Cleveland Adams
Bottom photo: Mernice Williams, Gloria Lewis, Patricia Jackson, Jeanne Crooms
_________________________________________

August 2005 Cruise to the Bahamas.
Seated: Delores McNair, Jeanne Crooms, Sylvia Bannister, Juanita Promise, Beverly Cohen,
Marian Lewis, Jurdeen Foster and Claryce Merritt. Standing: Beverly Strong. Myrtle McTier, Pearl
McTier, Esther Williams, Joffie Foreman (Juanita), Herbert Toler, Mr. Brown (Marian), Joyce Nixon
and Friend, Muriel Lewis and Barbara Edwards. Glasker Lewis missed the photo. Below
Barbara Edwards, standing; Sylvia Bannister, Beverly Cohen, Beverly Strong, Claryce Merritt
________________________________________
2005 Reunion Pictures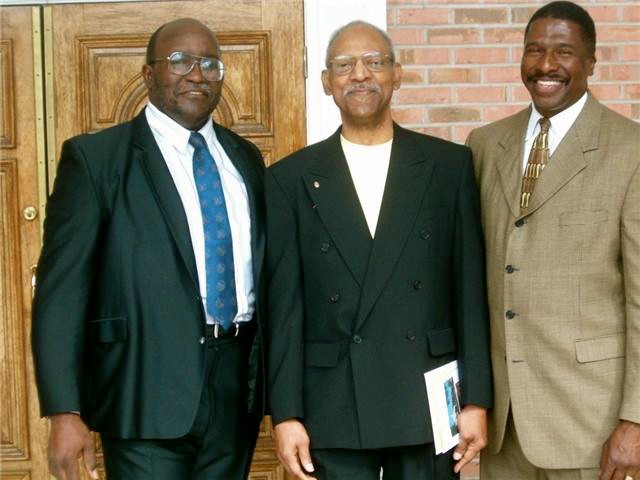 Willie, Leonard and Roscoe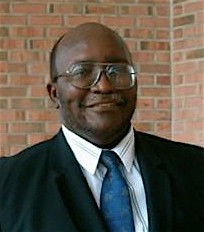 LEONARD AND WILLIE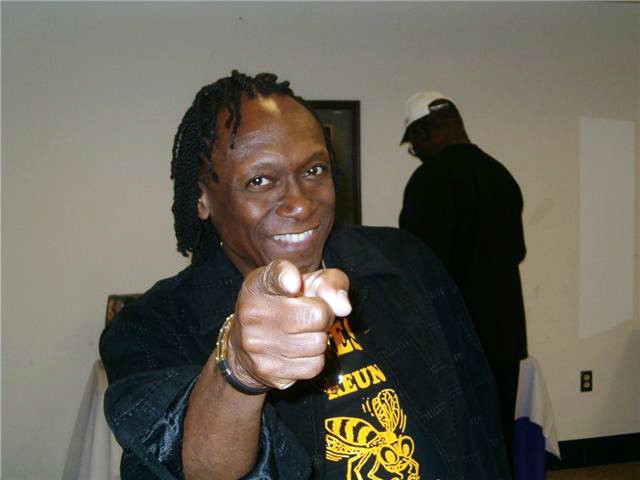 WALTER
**********************************************
Reunion Cruise May 17-24, 2008 to Jamaica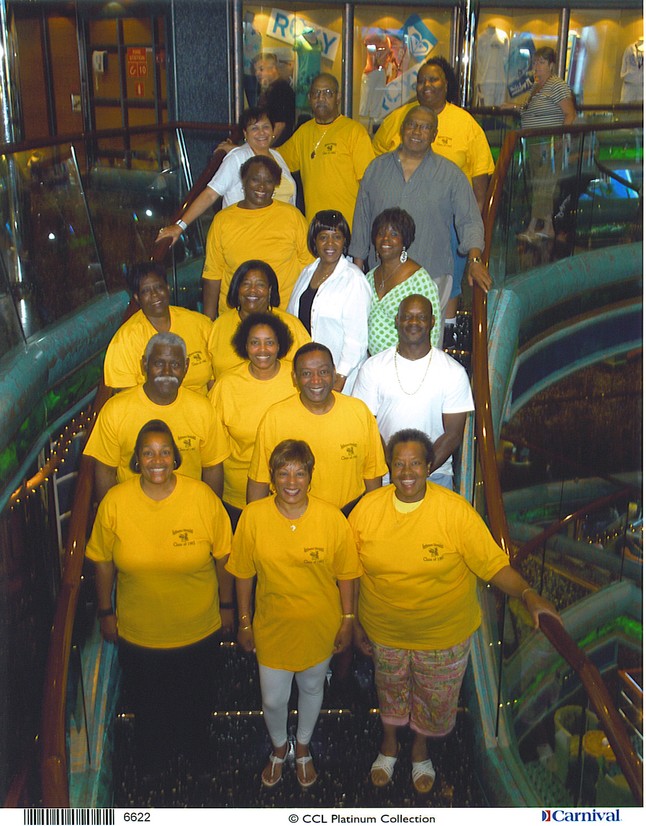 Top to Bottom: Sharon and Leonard Freeland, Claryce Merritt, Leon Harris, Barbara Edwards,
Brenda Albertie, Glenderan Williams, Sandra Spates, Jurdeen Foster, Beverly Cohen & Micheal
Houston, Joffie Foreman, Kenneth Solomom, Esther Williams, Gloria Solomon and Juanita
Promise. Jeanette Gilbert missed the photo.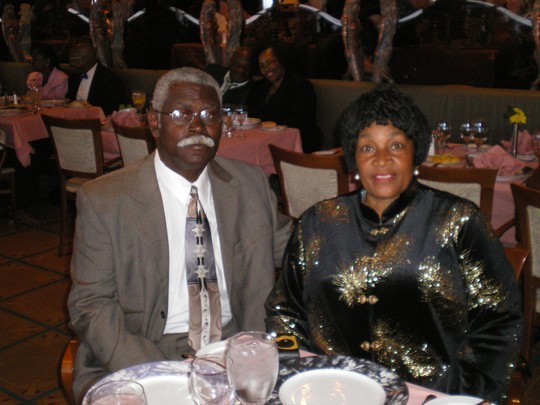 Joffie and Juanita (Promise) Foreman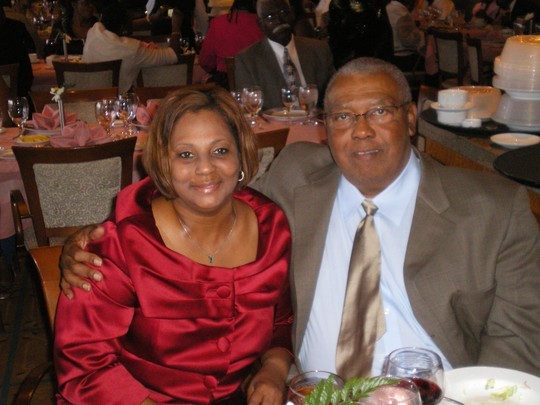 Leon and Renee Harris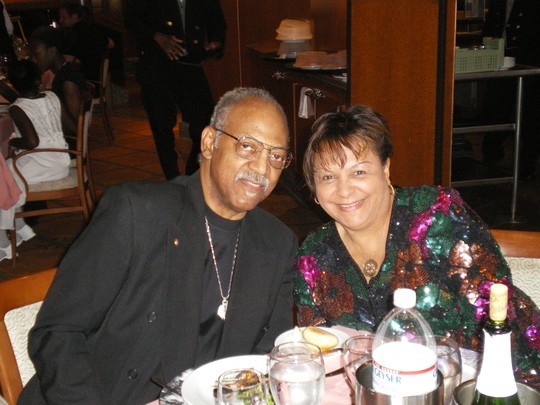 Leonard and Sharon Freeland
__________________________________________
LAND LOVERS REUNION MAY 30-JUNE 1, 2008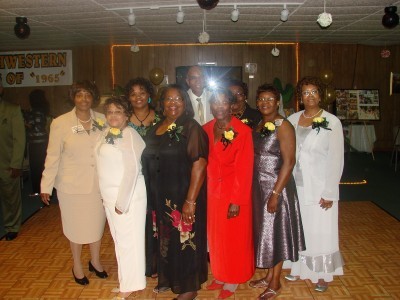 MEMBERS OF 12-2 HOMEROOM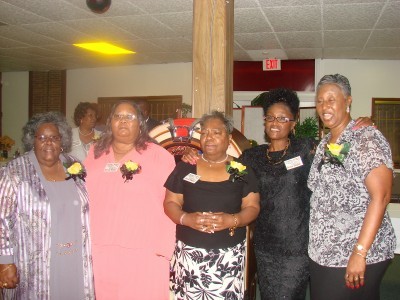 MEMBERS OF 12-4 HOMEROOM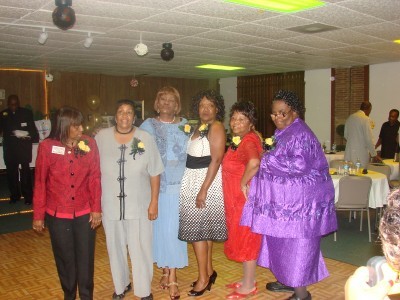 MEMBERS OF 12-6 HOMEROOM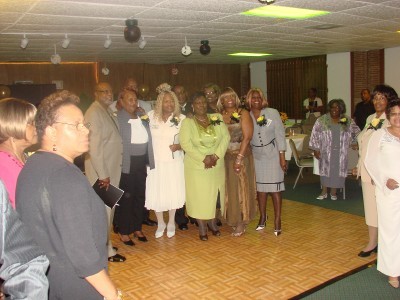 MEMBERS OF 12-5 HOMEROOM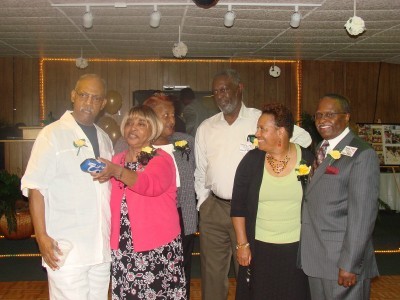 MEMBERS OF 12-1 HOMEROOM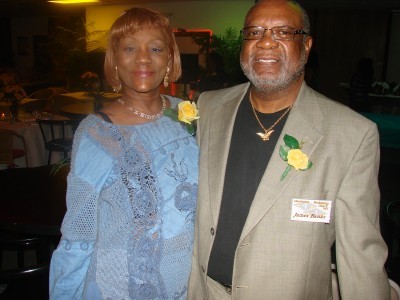 Barbara Gardner and James Bank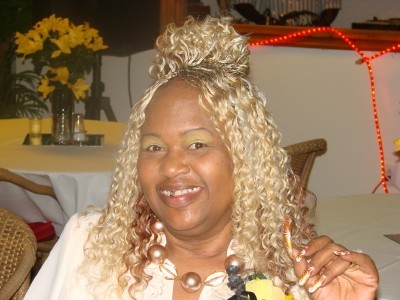 Bernice (Martin) Dallas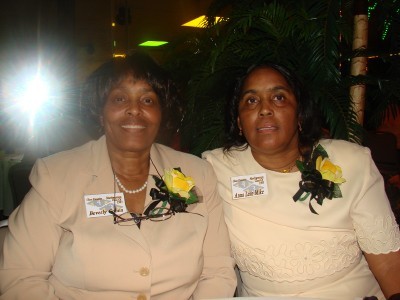 Beverly (Cohen) Sanders and Anna Lean (Mike) Durham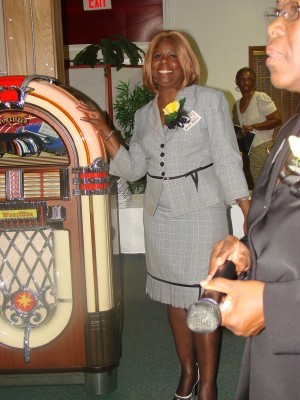 Brenda Albertie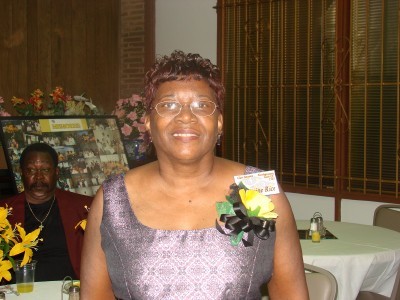 Christine (Rice) Stokes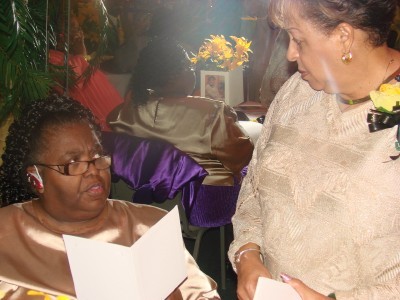 Claryce (Merritt) Jones and Sharon Freeland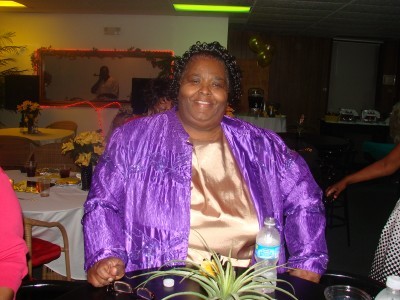 Claryce (Merritt) Jones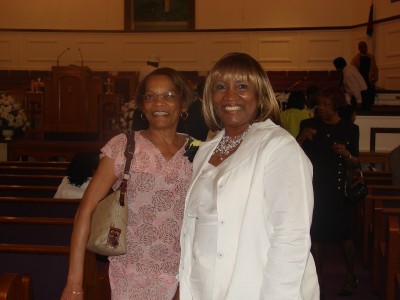 Delores (McNair) Bolden and Irma Bell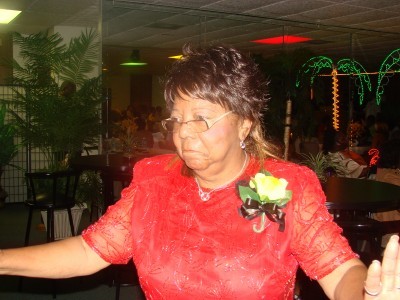 Doris (Jacobs) Stokes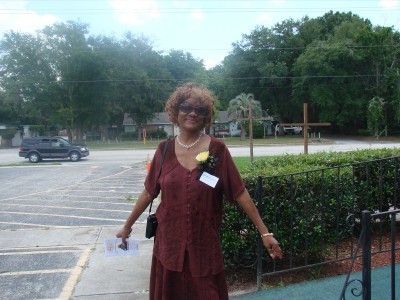 Gloria Wells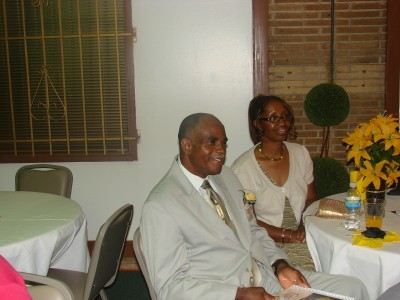 Eddie Blackshear and spouse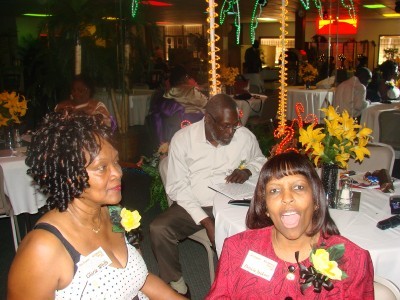 Gloria Wells, Gary Grier, Patricia (Jackson) Conway)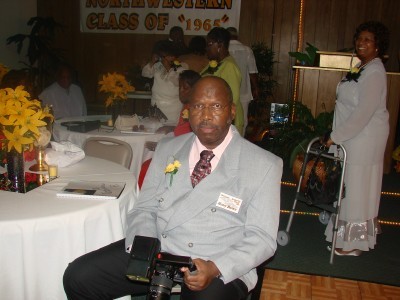 Henry Brown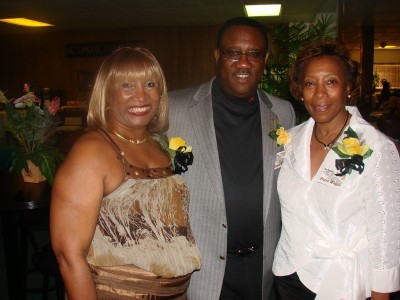 Irma Bell, Herman Miller, and Evelyn (Wright) Chisholm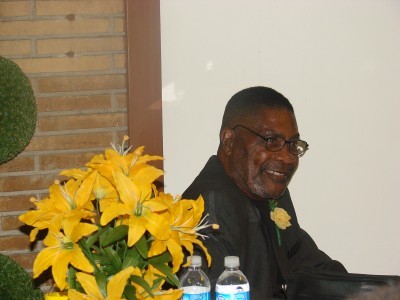 Isaac Mayhew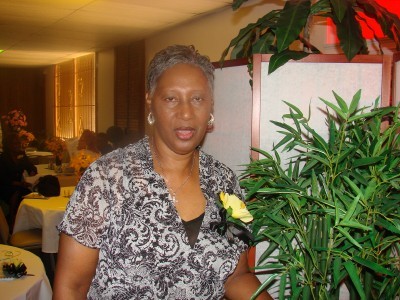 Jaqueline (Borders) Mitchell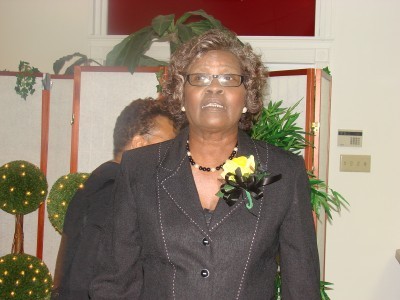 Jaqueline (Robinson) Jones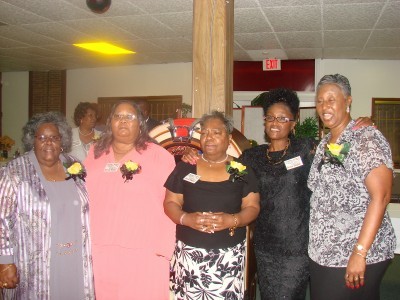 Jeanette (Gilbert) Harrison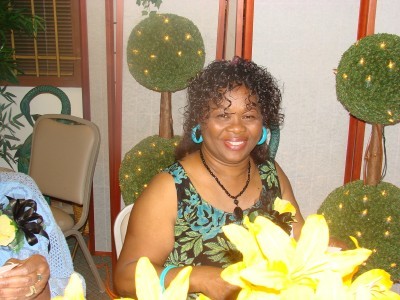 Joyce (Ivory) Richards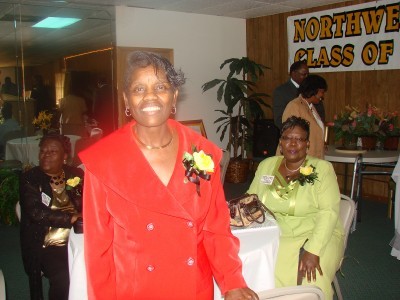 Juanita (Jones) Washington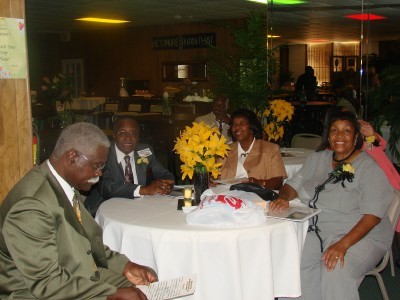 Joffie Foreman, Robert Williams, Anna Mike, Juanita Promise Foreman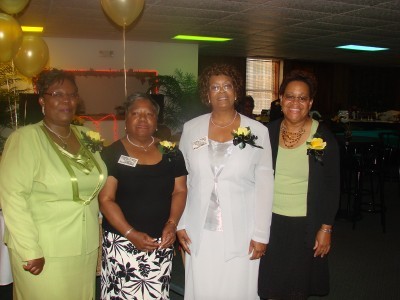 Jurdeen (Foster) Nelson, Jeane (Crooms) Baldwin,
Maggie (Alston) Armstrong, Geraldine (Dixon) Fowler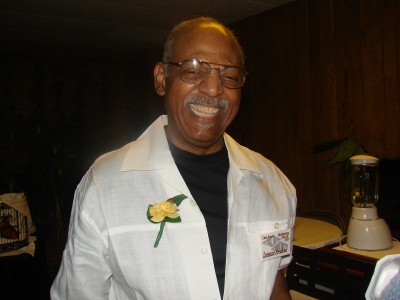 Leonard Freeland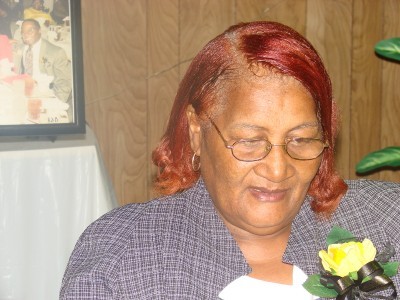 Maragret Coleman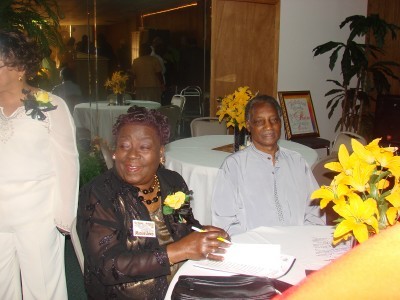 Marian Lewis Brown and spouse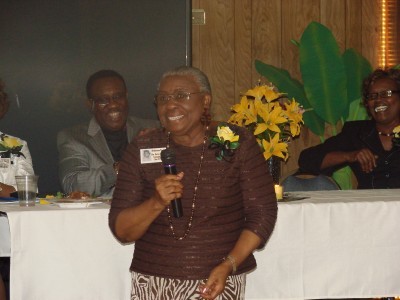 Mrs. Bettye Sessions, Teacher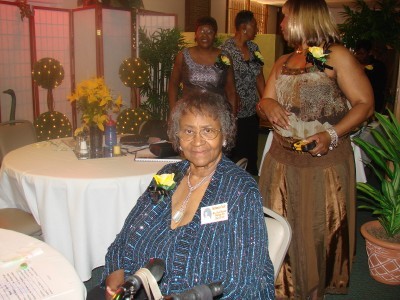 Mrs. Doris Thornton, Teacher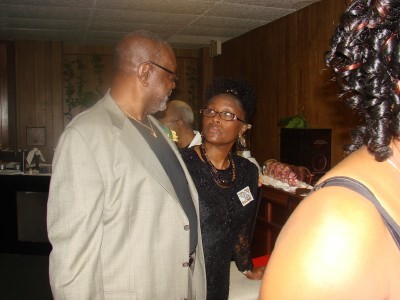 James Banks, Patricia (Alexander) Stokes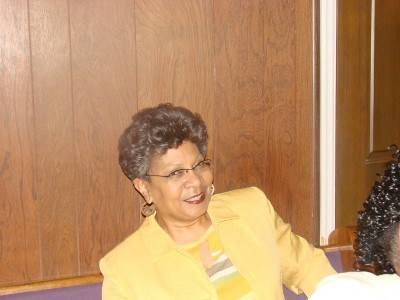 Patricia (Doggett) Parker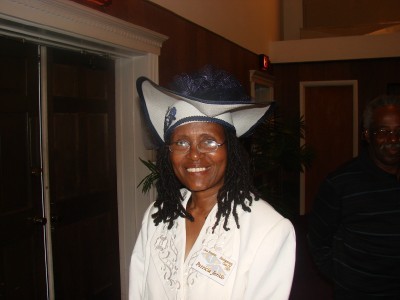 Patricia (Jerido) Martin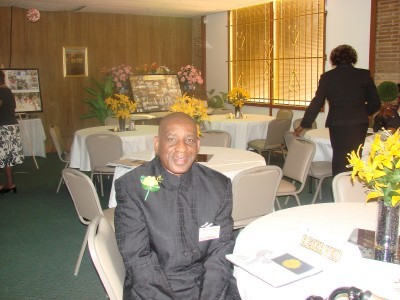 Fred Priester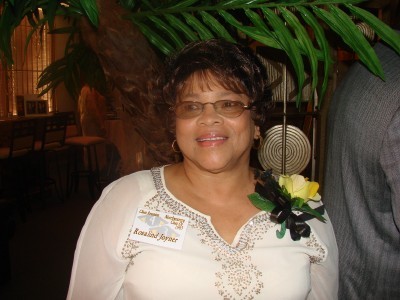 Rosalind (Joyner) Anderson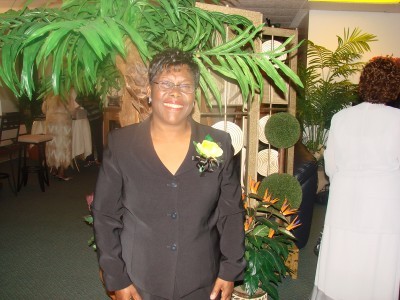 Rosemary (Butler) Thornton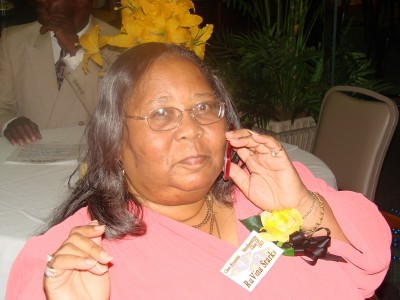 RuVenia (Starkes) Tolen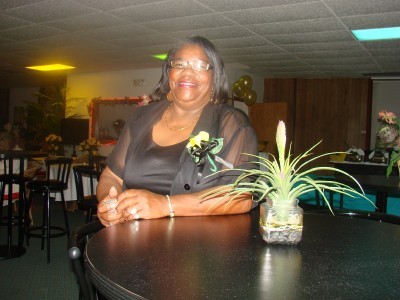 Sandra Spates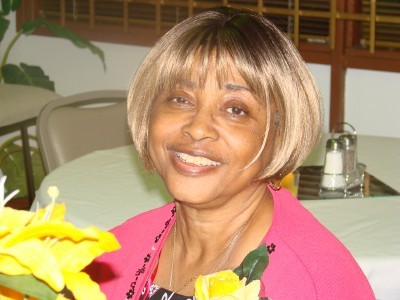 Sandra (Young) Bevel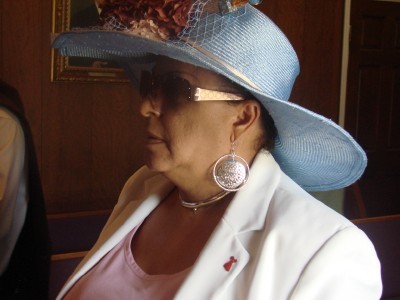 Sharon Freeland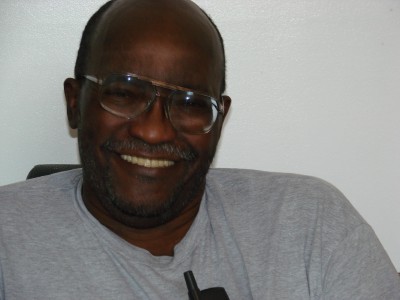 Willie Fields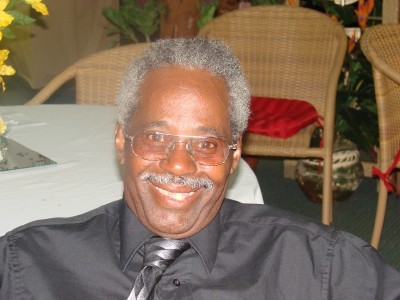 Willie Taylor, Class of '64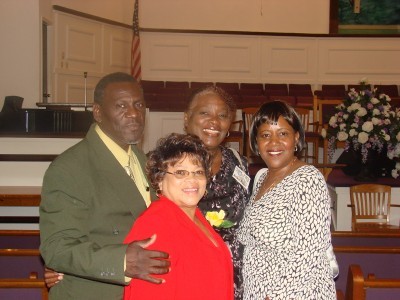 Willie Walker, Barbara (Edwards)Walker,
Glendaren (Williams) Nettles, Rosalind (Joyner) Anderson
THE NORTHWESTERN JR SR HIGH SCHOOL
GRAND REUNION DECEMBER 2008
Kenneth Solomon, Geraldine (Dixon) Fowler, RuVenia (Starkes)Tolen, Pearl (McTier) Williamson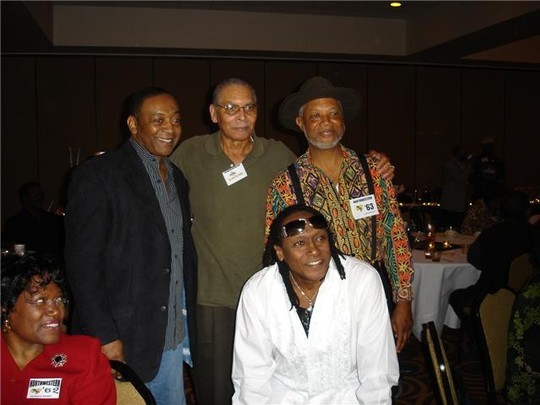 Back row: Kenneth, Mr. Billy Moore, Front: Walter (Brick House) Orange.