NORTHWESTERN 65

Class of 1965 Jacksonville FL
CELEBRATING 10 YEARS
"together on line"
"With Virtue And Knowledge

As Our Sword,
We Shall Conquer The World"
________________________________
Yellow Jackets TODAY
THE BREEZEWAY BULLETIN BOARD
_______________________________
The Lunch Gang met at Crosscreek Steakhouse on Lane Avenue Thursday 12/12/19. Look those smiling faces!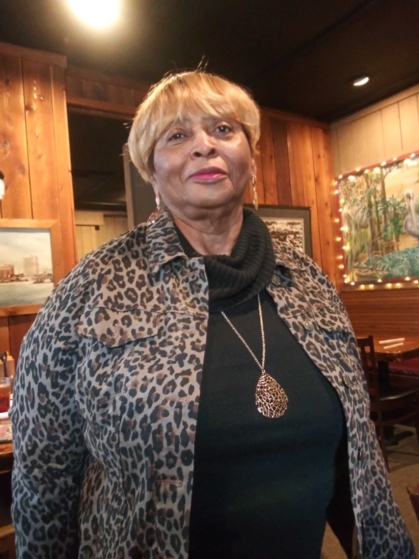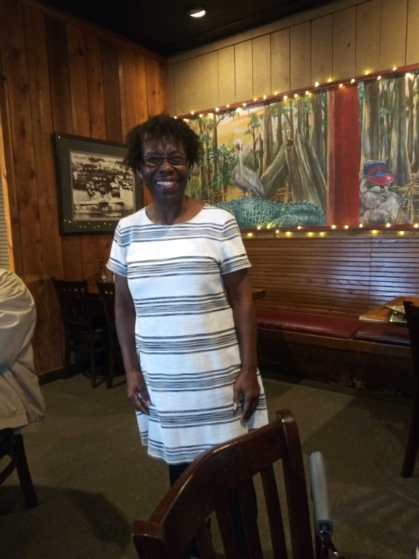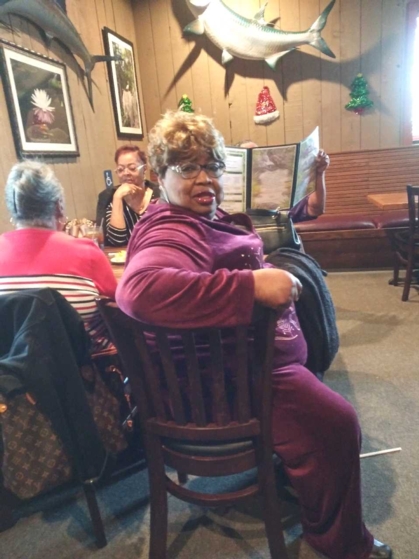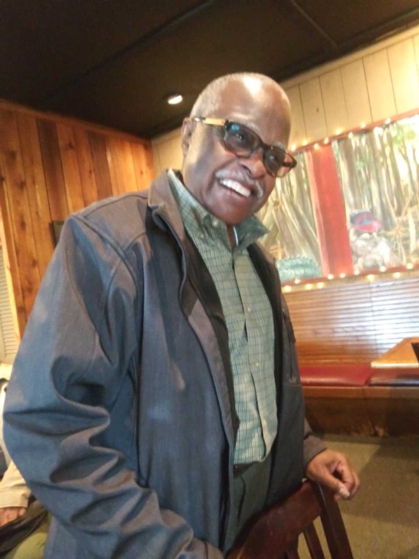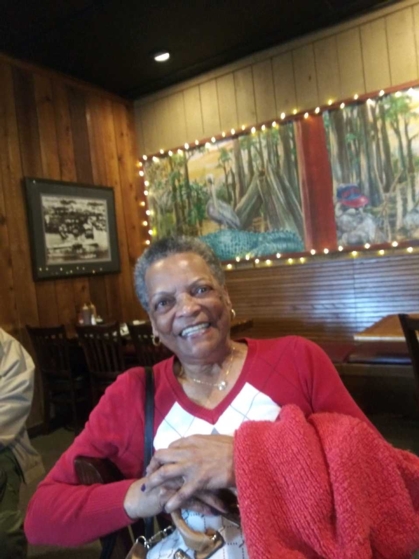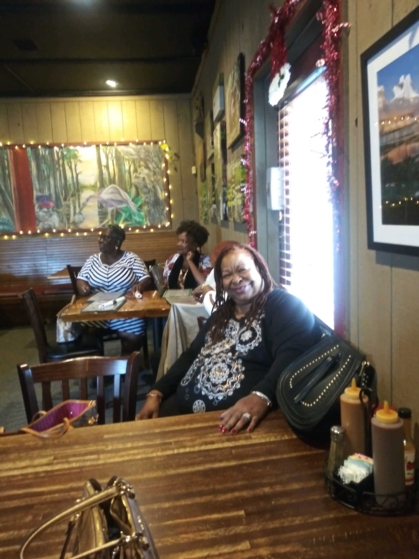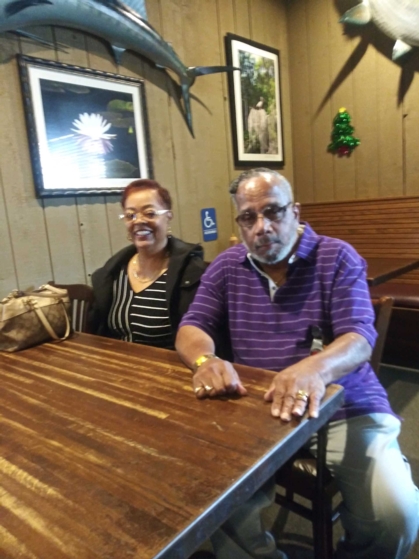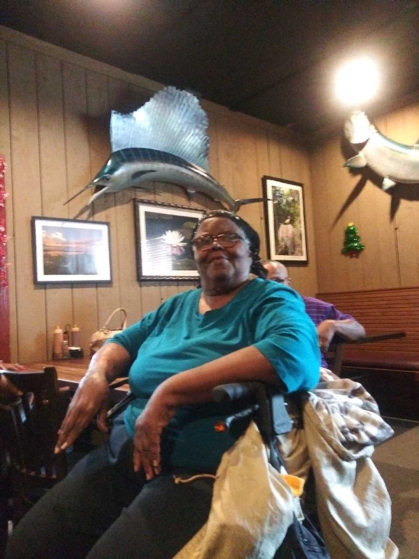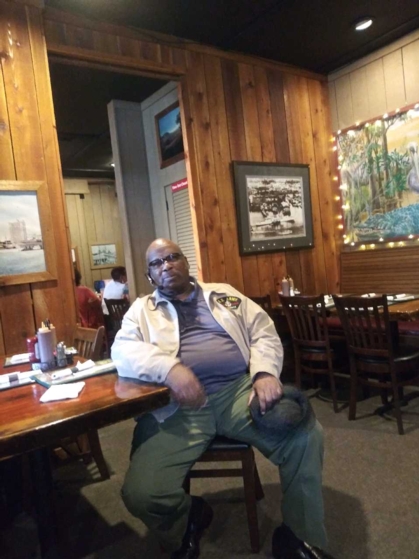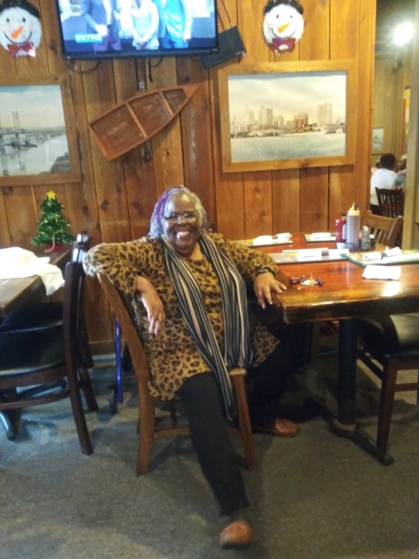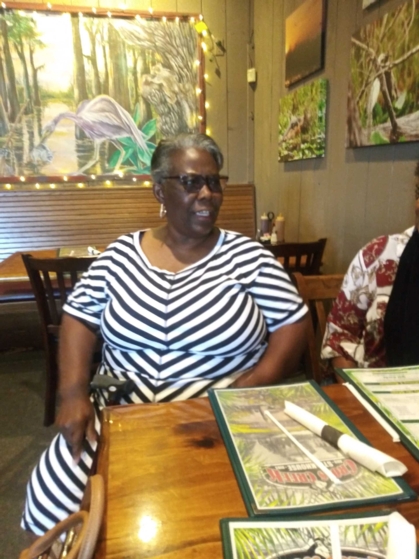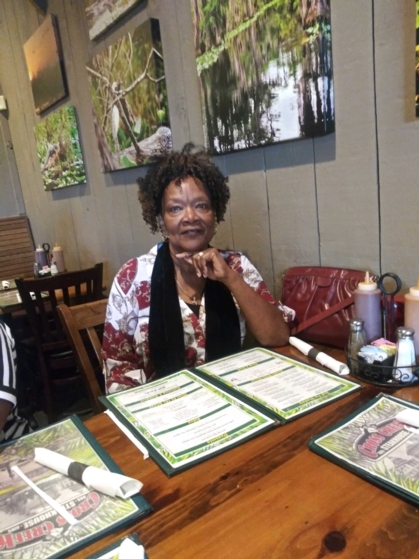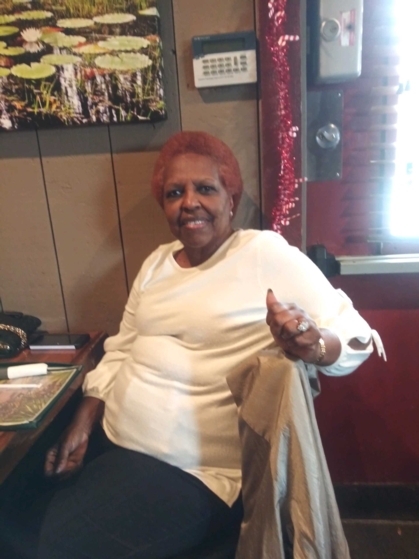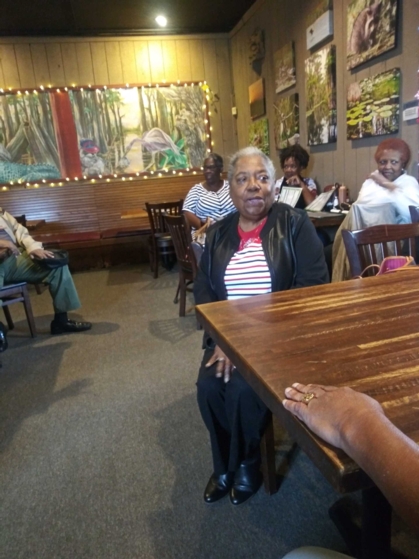 MUCH LOVE!
DAILY VERSES AND QUOTES
THE MONTHLY BEE STING
BLAST FROM THE PAST
How many faces do you recognize?
REUNION 2015
__________________________________
LET'S DO IT AGAIN!
55th REUNION PLANNED
Greetings Fellow Classmates:
The time has come for us to put some plans in place for our 55th Class Reunion. Now it's understood that it won't be until 2020, however we can't wait until then to start our planning. A committee has already been formed and several meetings have already taken place, but we want to give everyone the opportunity to start early so that it will make it easier to involve yourself.
For those of you who participated with the 50th reunion, we don't have to tell you what an awesome time we had with a complete week of planned activities. Those that couldn't partake, you now have a chance to make it happen with the 55th. There were 5 proposals brought to the meeting to be voted upon and it was unanimously decided that we would go on a cruise out of Jacksonville. The cruise would be a four-night, 5-day cruise to the Bahamas. Definite plans for an event on land for those that don't cruise have not been finalized. A lot of locations are not scheduling yet for 2020. Those details will follow.
The information for the cruise was provided by Carnival and if we want a successful reunion, we will have to meet certain deadline requirements. The dates selected is May 4-9, 2020, leaving Jacksonville on a Monday and returning on Saturday morning. The cost is $473.50 per person for the inside cabins; $478.50 per person for inside cabin w/port hole; and $523.50 per person for ocean view. All prices are based on double occupancy. They suggest you know who your roommate will be at time of booking, so that you can coordinate the date of your first payment, for the purpose of getting the room booked. Balcony rates are $793.52 and based on double occupancy, as well.
When making reservations, please refer to group name as Northwestern Class of '65 and give them booking number 7MWL17, pin #1965. The first deposit is due no later than June 1, 2019 in the amount of $25.00, for a total of $50.00 per cabin.; they recommend a second deposit of $50.00 per person by September 15,2019; the next deposit of $150.00 by January 6, 2020, with the final balance due by end of business day on March 5, 2020. At any time, you have the option of paying it in full. A total of 24 rooms, 8 in each category mentioned above was set aside for our booking. By everyone making their deposits by June 1st, it allows Carnival to accommodate us even if we have more in one category than what was originally booked. So, if you're interested in being a part of yet another milestone, by attending our 55th reunion, please, please govern yourselves accordingly.
By the way, it was suggested and agreed that we could include our family members to help us celebrate this momentous occasion. Bring your children and your grands because we are going to have a blast! Call Carnival @ 1-866-721-3225, group sales and let's make this happen!!!!
55th Class Reunion Planning Committee
Margaret Timmons Green, Jeanette Gilbert Harrison, Claryce Merritt Jones, Tommie Wells Smiley, Patricia Alexander Stokes, Ophelia Williams Thompson, Jacqueline Thomas Woods, James Banks, Henry Brown, Leon Harris, James Horace, Willie Walker and Robert Williams
________________________________________________
WHAT DO YOU THINK?
If you have information, an announcement, a comment or concern on any subject, and you would like to share it with the class,
or if you have an idea for a feature section that you would like to start,
please send email to
INFO@NORTHWESTERN65.COM
and have your comment posted here.
_______________________________________
JOIN US
IF YOU ATTENDED NORTHWESTERN JR/SR HIGH IN ANY YEAR AND WANT TO JOIN THE WEBSITE OR TO JUST RECEIVE EMAIL UPDATES OF EVENTS AND NEWS ... WELCOME HOME!
Send e-mail to INFO@NORTHWESTERN65.COM and provide us your name and email address. We will send you a link to join your fellow Yellow Jackets.
_________________________________________
WHEN WE WERE YOUNG ...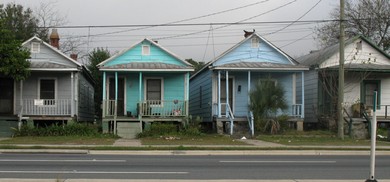 __________________________________________
Ashley Street:
"The Harlem of the South"
Ashley Street was the core of black life in Jacksonville before Integration. During its heyday, the four blocks from Broad to Davis Streets was known as the Harlem of the South. Not much is left of this once vibrant entertainment district today. Click on link below for more.
http://www.metrojacksonville.com/article/2009-may-ashley-street-the-harlem-of-the-south
_____________________________________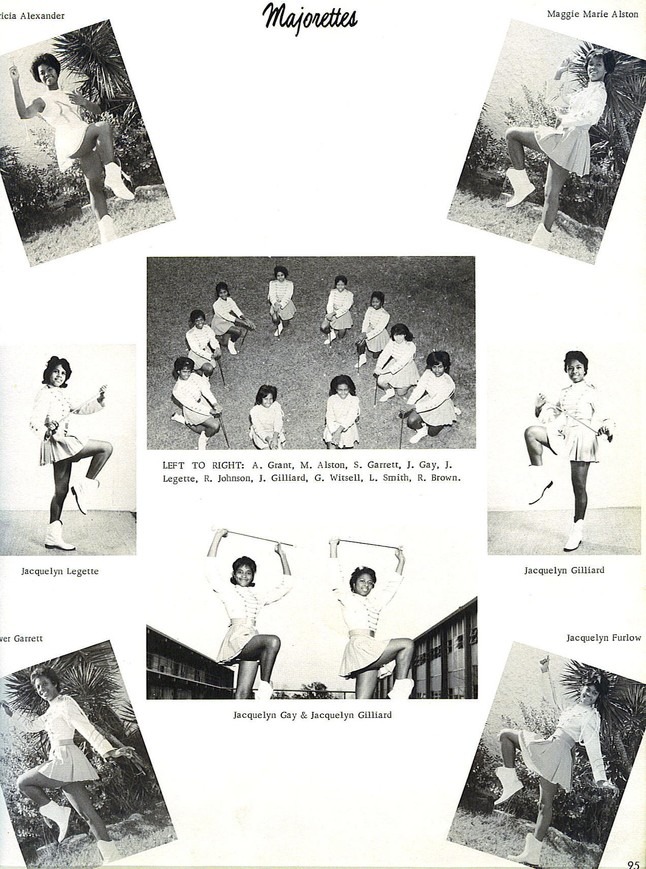 ____________________________________________________
RODNEY L. HURST SR.
"It was never about a hot dog and a Coke®!"
is subtitled
A Personal Account of the 1960 Sit-in Demonstrations in Jacksonville, Florida and Ax Handle Saturday".
It is Hurst's personal eyewitness account, as President of the Jacksonville Florida Youth Council NAACP, of the events leading up to, and the fallout from, the bloody events of August 27, 1960. On that day, 200 ax handle and baseball bat wielding whites attacked members of the Jacksonville Youth Council NAACP, who were "sitting-in" at white lunch counters in downtown Jacksonville peacefully protesting segregation. Part memoir, part history and part biography, "It was never about a hot dog and a Coke®!" provides a chronicle of those pivotal events whether you were there, only heard the stories, or, as is the case with so many people today, know next to nothing about the violent years of the Civil Rights ... more
http://www.rodneyhurst.com/?page_id=20
________________________________________
MAGAZINE ARCHIVES
EBONY

JUNE 1965
___________________________________

JET

JUNE 3, 1965
__________________________________________________
Breaking ground on July 9, 1957, the hotel's early days recieved much fanfare, including a 'topping out party' that was covered by the Wall Street Journal. Rising 215', it was the first hotel to be constructed in Jacksonville in 32 years and Florida's largest hotel at the time of its grand opening on March 22, 1959.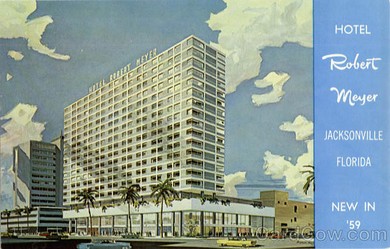 _____________________________________________________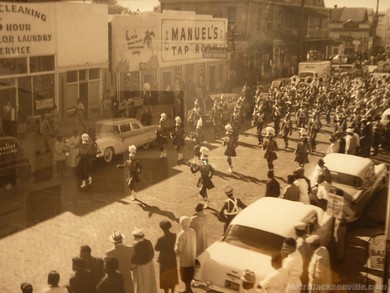 Manuel's Tap Room was located at 626 W. Ashley Street. Manuel's was described in the January 1942 issue of The Crisis, the magazine of the NAACP, as "the Finest of its kind in the South."
____________________________________________
________________________________________________________
Once known as the "Wanamaker of the South," Cohen Brothers department store captured the hearts of thousands of Jacksonville residents.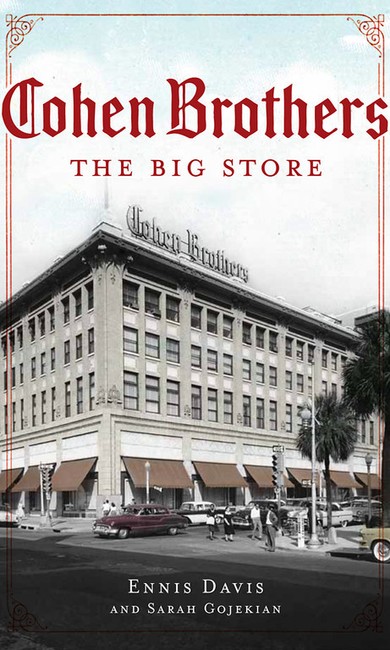 _______________________________________________________________
WHAT DO YOU THINK?
If you have information, an announcement, a comment or concern on any subject, and you would like to share it with the class, or if you have an idea for a feature section that you would like to start, please send email to INFO@NORTHWESTERN65.COM and have your comment posted here.
___________________________________________
JOIN US
IF YOU ATTENDED NORTHWESTERN JR/SR HIGH IN ANY YEAR AND WANT TO JOIN THE WEBSITE OR TO JUST RECEIVE EMAIL UPDATES OF EVENTS AND NEWS ... WELCOME HOME!
Send e-mail to INFO@NORTHWESTERN65.COM and provide us your name and email address. We will send you a link to join your fellow Yellow Jackets.
______________________________
I Never Lost My Praise (Full Performance)
___________________________________________
Special Notice
Our website is now ad supported. Similiar to your email, Facebook, etc. You will see ads on the right panel. This allows the site to go on, self supported indefinitely (classcreator.com receives ad revenue to carry on the site), even when we are gone.
The site is to become perpetual. Years from now your profile will be available to your family, those who knew you, and to history in general. Your pictures and words will be there for your great-great grands and on. I urge you to continue to update your profile, which will remain locked and private by your password. Once you pass on, your profile/history will be unlocked to be accessible to the world. IMAGINE. UPDATE. SHARE. What message will you leave to tomorrow?
We are already a research site. The analytics (who's checking us out) indicate we provide a unique picture of a black high school in 1965. Our profiles will provide additional insight as to who we were and who we became.
"Let's give them something to talk about"
NORTHWESTERN 65...Forever!!
_______________________________________
LIVE YOUNGER LONGER!
(Caution this article is only for those who are looking for a way to reduce or stop joint and muscle pain, get more energy, reduce wrinkles, reduce risk of diseases, reduce or eliminate stress, look better and live younger longer.)
by Ken Solomon
"OUR LIVES ARE THE RESULT OF OUR CHOICES."
Choose Negatively, Get Negative Results. Choose Positively, Get Positive Results.
As we get more "candles on the cake", we begin to realize that our most valuable asset is our health. I would venture to say that nearly every person reading this would agree with that statement. To have a quality life, we start with quality health. The quality of our health should be number one on our list, but of course, it is not. The purpose of this article is to shine the spotlight on our most valuable asset by introducing a very simple checklist that can make a positive difference in our lives.
I call it PAYING YOUR DEWS (Diet, Exercise, Water, and Sleep). These are the pillars of good health. Before I go on, I want to state that I am well aware that we all have our individual challenges, abilities and disabilities. What is being addressed here is our general health and our individual ability to be the very best that each of us can be … by paying our DEWS. Of course, we should consult our doctor before trying anything that involves our most valuable asset.
DIET. Let's make this easy, eat whatever you like. I don't believe in diets, so this is not about dieting. It is about putting the right kind of oil in our engines and the right amount of gas in the tank of our vintage Rolls Royce. If you are like me, you don't always eat right. So make it easy and take a multiple vitamin/mineral supplement, tumeric, one-a-day fish oil capsule, and extra vitamin D. Easy. As we age, our immune system begins to fall down on the job and starts letting diseases that we never had before attack us. I see a lot of you shaking your heads in agreement. "Never suffered with that until I turned forty". When taken daily, the vitamins and stuff will help ward off new attacks of unknown diseases, like fortifying the walls of your fort because the soldiers are not up to snuff. Makes sense, doesn't it?
Now let's be adult about this, if you are an average build and have a net consumption of more than two thousand calories per day, you are probably overweight, maybe even obese. We all know the reasons why that is not a good thing. Keep it simple, if you want to be in the best of health, eat less. It's a choice. Eat whatever you like, just eat less. Since you are doing the vitamin thing, what you eat is not as important as the amount you eat. Diets don't work so the only key that works is to just start eating less for the rest of your life. I love Tasty Kake Chocolate Éclairs, which have over 600 calories for such a little pie. I still eat them, but I take a 100 calorie bite or two and throw the 400 calories away. I love me more. Sometimes it is not easy but I remind myself that I'm in it for the long run. I believe that there is a greater power that determines the length of my life, but I am given reign over the quality of my health, through my power of choice.
Exercise. There is no getting around it; you have to exercise. 30 minutes a day, five days a week will Spice Up Your Life! Exercising regularly can bring adventure into your life! Instead of seeing exercising as being boring and going through the motions, consider a variety of things such as dancing, walking, and several other physical activities. There is something that you enjoy doing. Find it and do it. It is a choice that will change your life!
Are you looking for a way to accelerate your metabolism and lose some weight? Well, I have great news for you! Exercise will increase your metabolism and allow you to burn off extra calories, even in sedentary jobs. Do you want Increased Energy? When we exercise regularly, we create the energy needed to make it through the entire day. How about the ability to Sleep Better? If you exercise regularly, you will allow your body to fall asleep faster and deeper. Many people do some form of exercise just to relieve stress and it works like a charm. Exercising stimulates certain brain chemicals and can help you feel much better if you are having a stressful day. With a good exercise program and a diet that has the right nutrients in it, you will immediately see the change in your body composition. You will be able to achieve your weight loss goals easier, display a healthier physique and feel better about yourself and your body. A better life for 30 minutes a day. Choices.
Water. If you are not drinking enough water, then here is what you are experiencing ... fatigue, weakness, muscle and joint pain, wrinkled and dry skin, dry hair, increased heart rate, excess weight and of course, headaches. You are mostly water; it is your body's principal chemical component and makes up about 60 percent of your body weight. Every system in your body depends on water. For example, water flushes toxins out of vital organs, carries nutrients to your cells, and provides a moist environment for ear, nose and throat tissues. Lack of water can lead to dehydration, a condition that occurs when you do not have enough water in your body to carry out normal functions. Even mild dehydration can drain your energy and make you tired. For your body to function properly, you must replenish its water supply by consuming beverages and foods that contain water. So how much water does the average healthy adult need? The Institute of Medicine determined that an adequate intake (AI) for men is roughly about 13 cups (3 liters) of water a day. The AI for women is about 9 cups (2.2 liters) of water a day. The most powerful medicine available cures many ills, if we choose to use it.
Sleep. Okay, so we are taking our vitamins, exercising, and drinking our water. Now for the part that makes it all work … SLEEP. I liken this part to baking a cake. You can take all of the ingredients and mix them up and put them in a pan but if you never put the pan in the oven to bake or you do not bake it long enough, well you just have a mess. If you don't do this part right everything else would have been for naught. You need sleep to allow the nutrients and water to work with your cells to build your fort. You need sleep to allow your body to recover and recreate from your exercising. Sleep is not merely a time when your body shuts off. While you rest, your brain stays busy, overseeing a wide variety of biological maintenance that keeps your body running in top condition, preparing you for the day ahead. Without enough hours of restorative sleep, you won't be able to work, learn, create, and communicate at a level even close to your true potential. As you start getting the sleep you need, your energy and efficiency will go up.
While sleep requirements vary slightly from person to person, most healthy adults need between 7.5 to 9 hours of sleep per night to function at their best. And despite the notion that our sleep needs decrease with age, older people, like myself, still need at least 7.5 to 8 hours of sleep. Older adults who don't get enough sleep are more likely to suffer from depression, attention and memory problems, and excessive daytime sleepiness. On the other hand, proper sleep can reduce the risk of many serious health problems in older adults, including a reduced risk of cardiovascular disease, diabetes, weight problems, and breast cancer in women. SLEEP, no other activity delivers so many benefits with so little effort! Easy choice.
Pay your DEWS and Live Younger Longer. Your Choice, isn't it?
_________________________________
Working Out When You're Over 50
__________________________
___________________________________
Newly generated each day
DAILY VERSE and QUOTATIONS
_________________________________________
YELLOW JACKETS TODAY!
"Smiling Faces"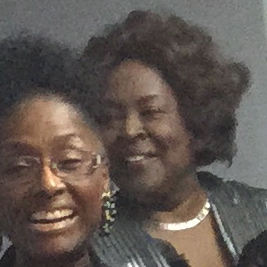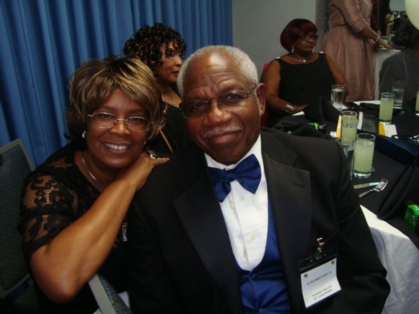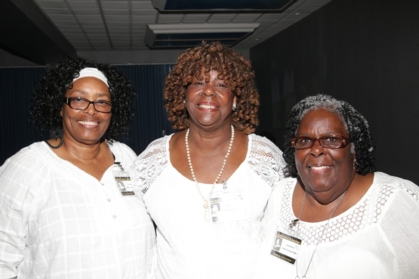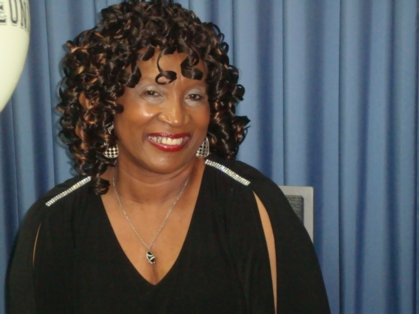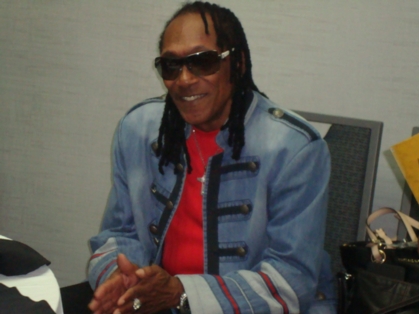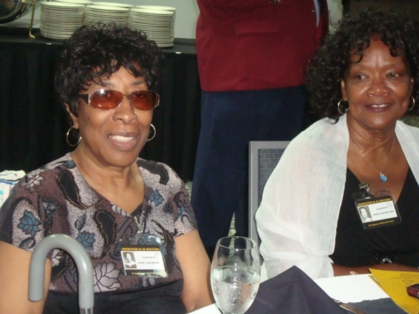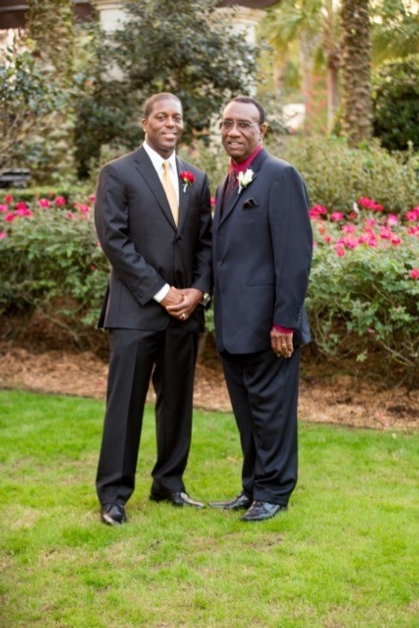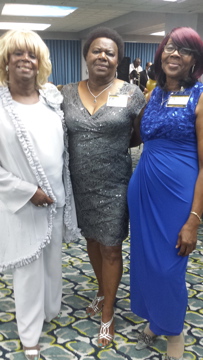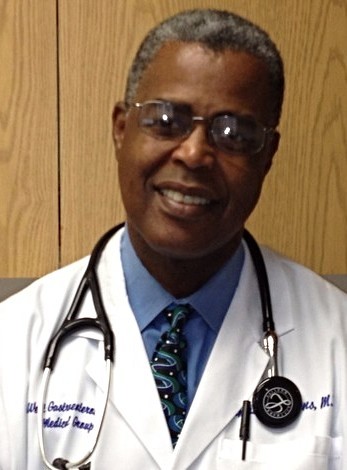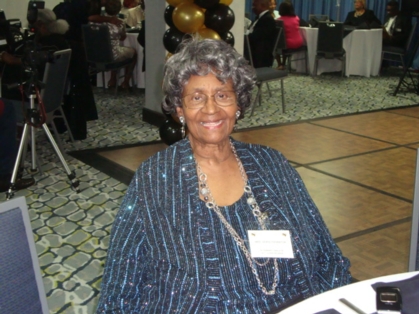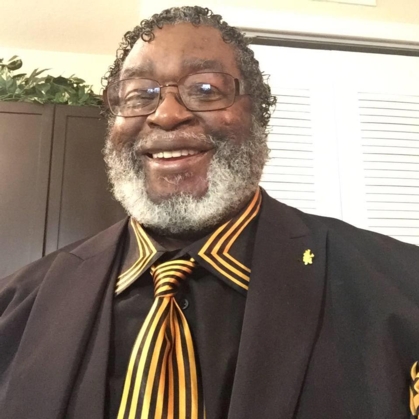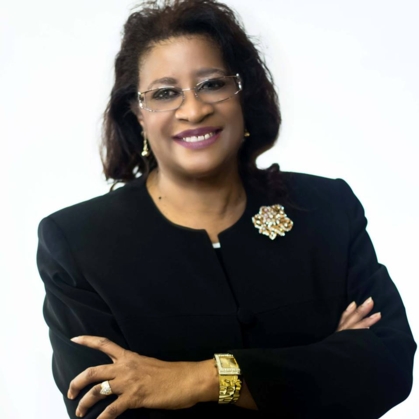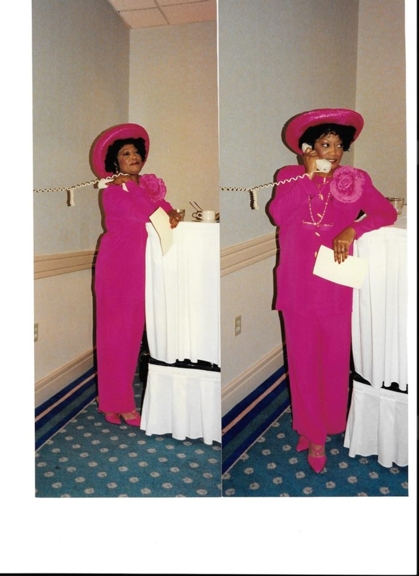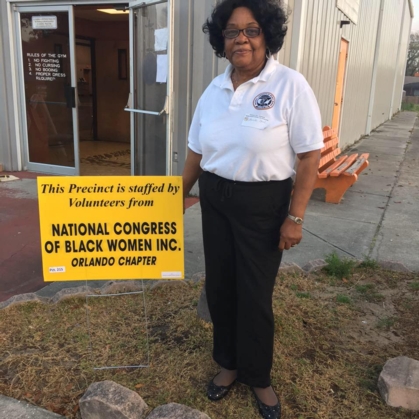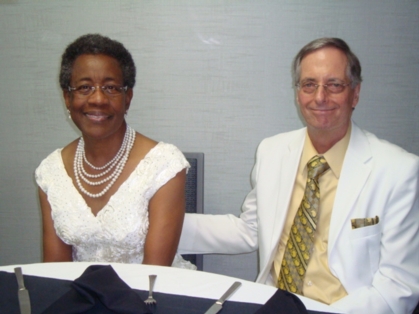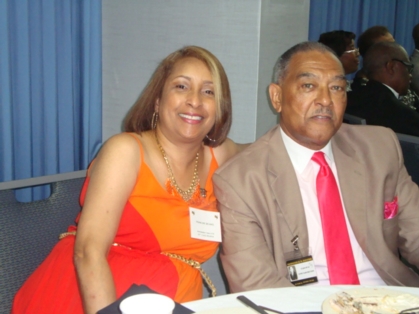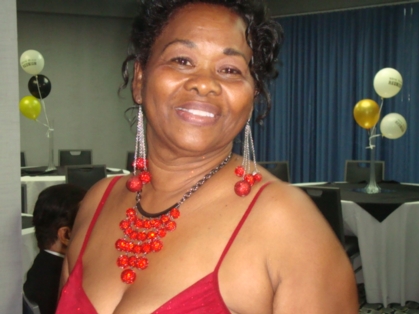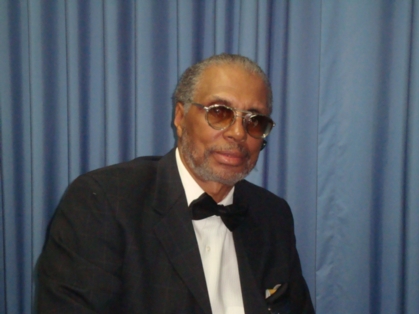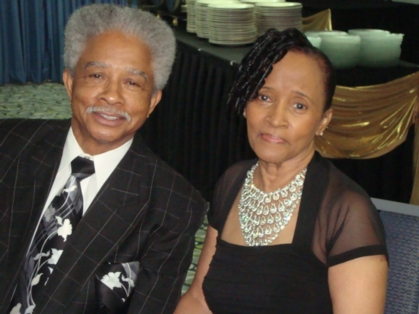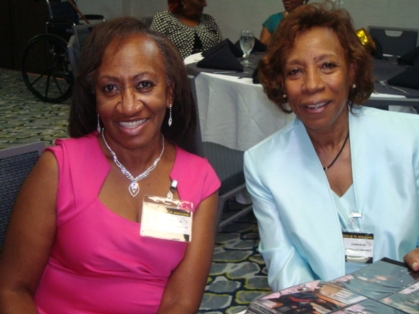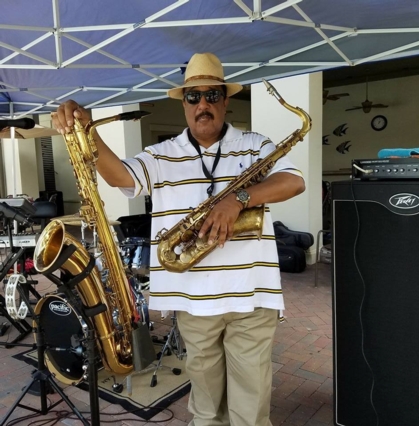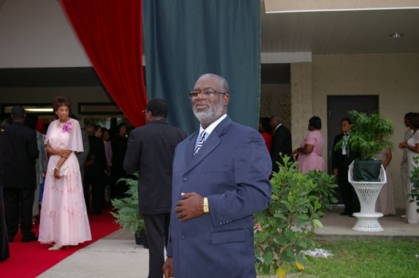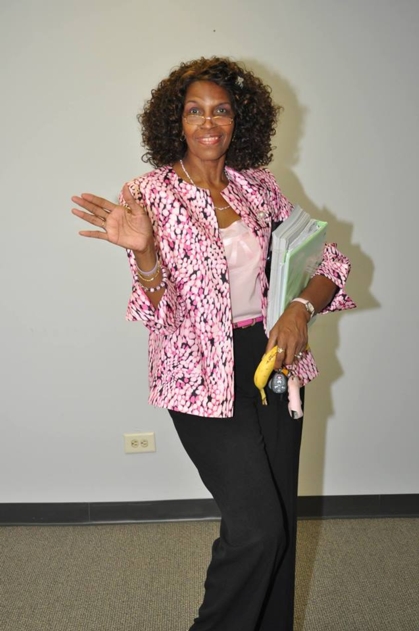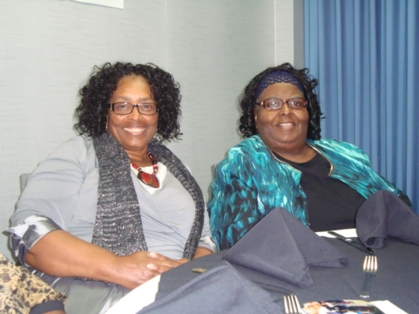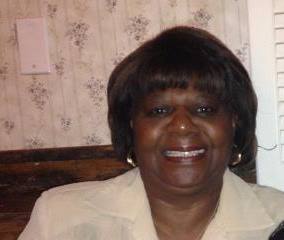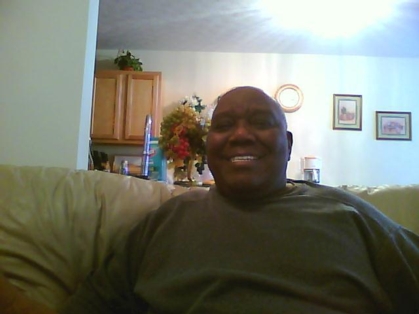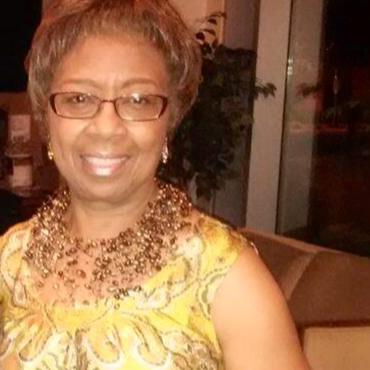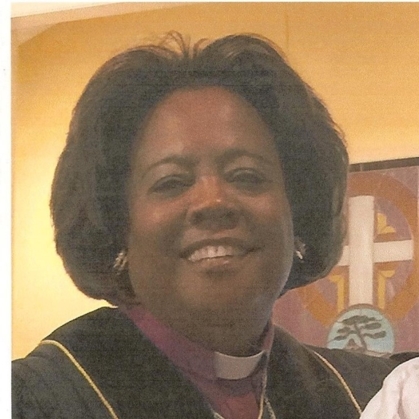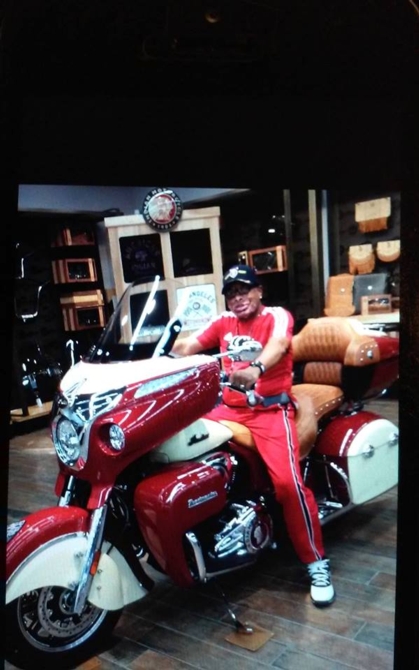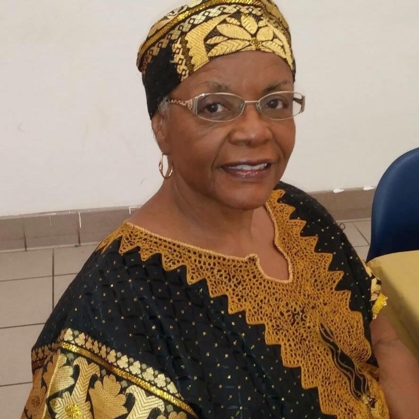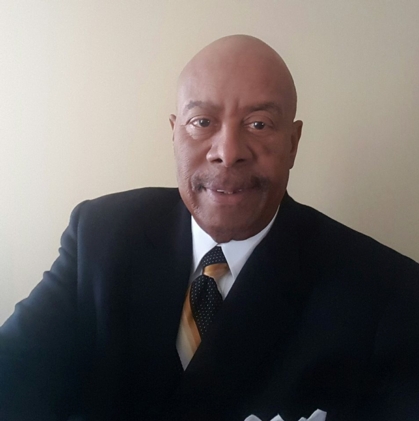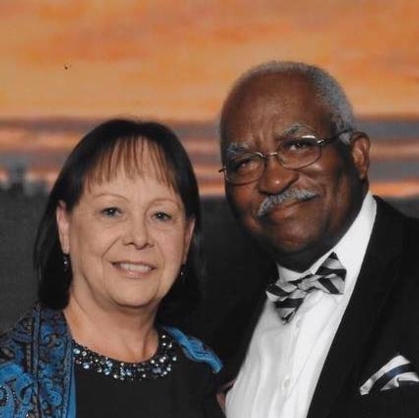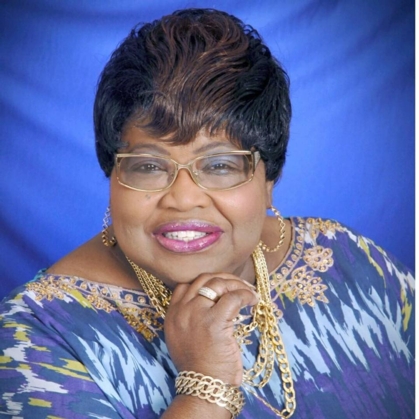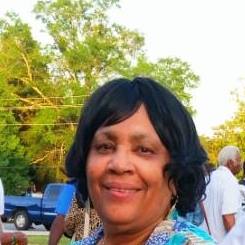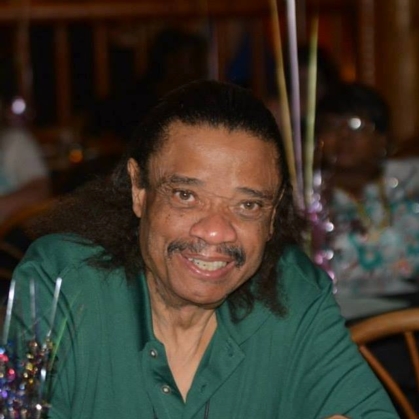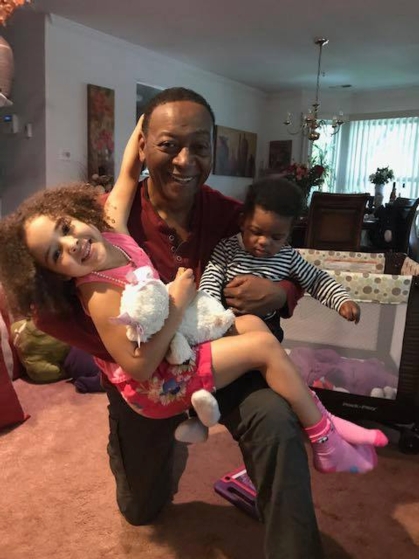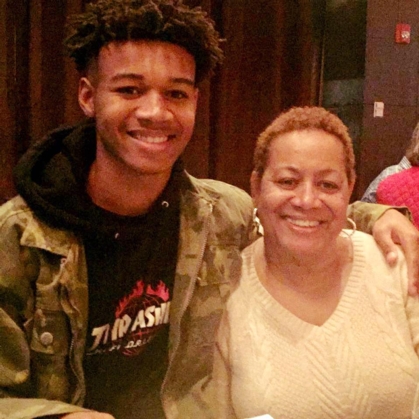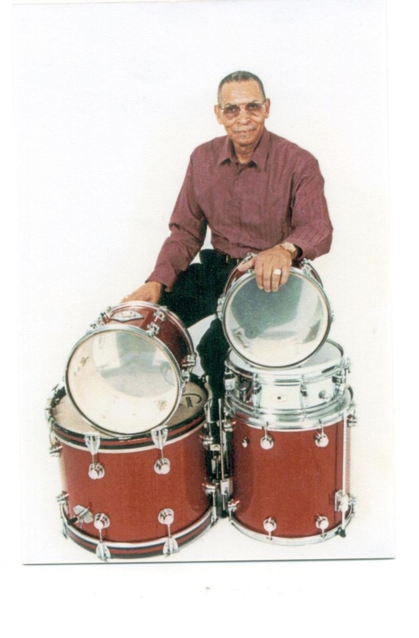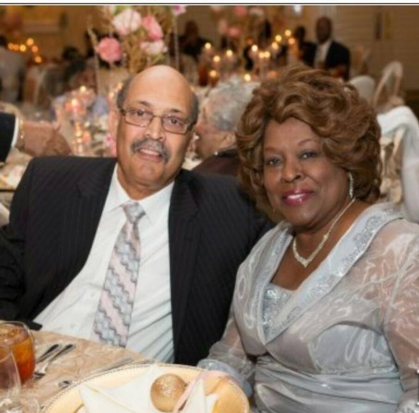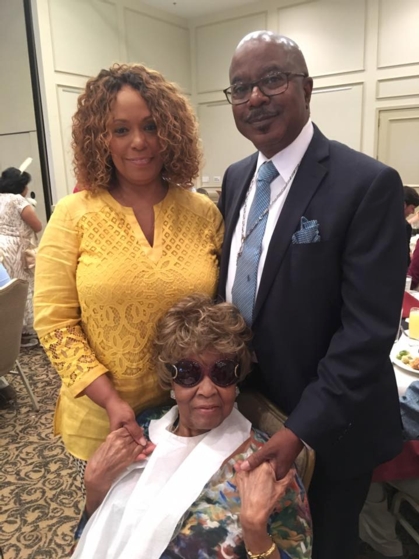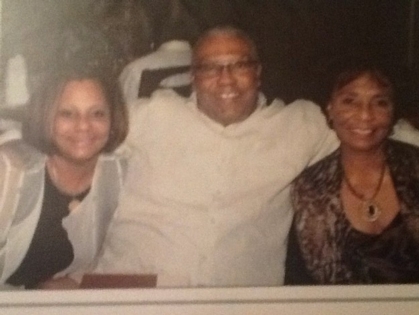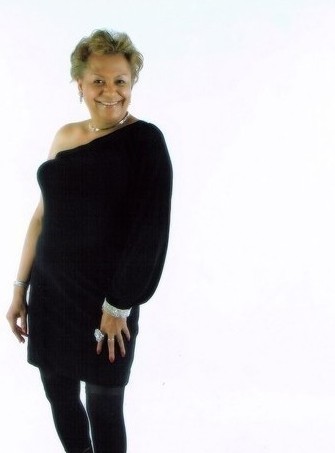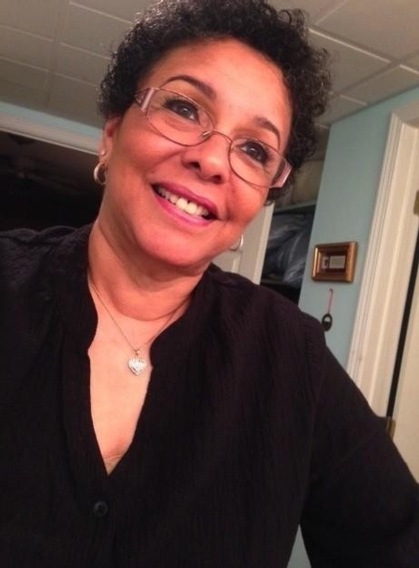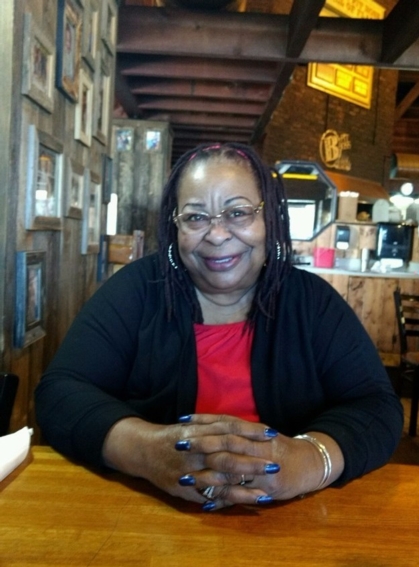 ________________________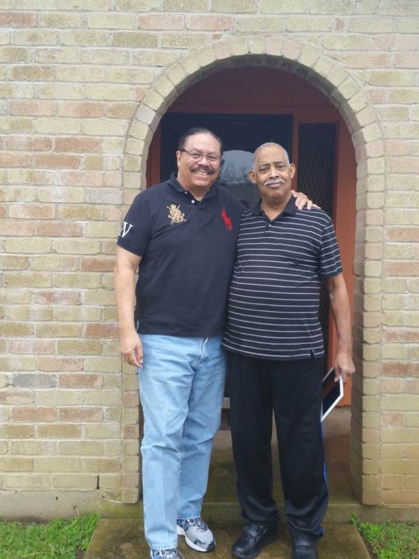 What's that saying, "70 is the new 50"!
It's the start of an exciting, revitalized era. Here's how to make the most of it.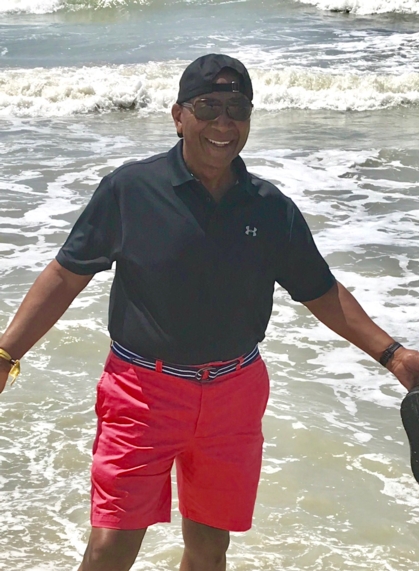 __________________________________
Adults Who Exercise May Gain 9 'Biological' Years
Man Up! A Guide to Looking Great as You Get Older
Get Started With Exercise to Lower Blood Pressure
Do You Know the Benefits of Walking?
____________________________
_________________________________
Why Exercise Matters
There are many reasons you should stay physically active, especially if you want to live a long life.
It can help:
Keep your bones, muscles, and joints healthy

Lower your chances of things like diabetes, colon cancer, and osteoporosis

Lower blood pressure

Manage stress and improve your mood

Ease symptoms of anxiety and depression

Lower your risk of heart disease

Manage chronic conditions like arthritis or diabetes, by improving symptoms like stamina, joint swelling, pain, and muscle strength

With balance, so you're less likely to fall and fracture bones
How Much Exercise?
Sometimes as you get older, you may be a bit fearful of exercise. Maybe you think you might hurt yourself. You may believe you have to join a gym. Or you may not be sure what exercises you should do.
The key thing isn't how or where you get active, it's just to start moving.
Healthy adults should shoot for 150 minutes of moderate-intensity, aerobic activity every week. Sure, you can do that in exercise classes. But you can also get it by brisk walking. It's also important to do movements that work all your major muscles at least 2 days a week. Also try to do flexibility exercises 2 or 3 days a week to improve your range of motion.
"Being

Your

Best...
Is A Thing That Only

You

Can Do!"
__________________________________________
Live to see a century by adopting these habits.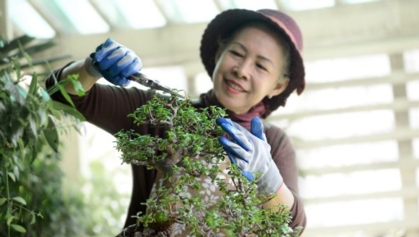 _____________________________
Try this remarkably easy weight loss approach from the world's longest living people.
_________________________
Want to live a longer, healthier life? A sense of purpose may be all you need.
_________________________
Getting enough sleep can boost your health and help you live longer.
__________________________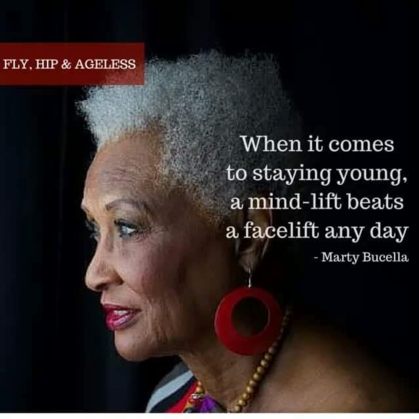 ___________________________________________________
______________________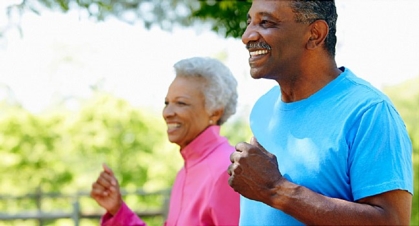 Exercise May Slow Brain Aging by 10 Years for Older People
Exercise in older people is associated with a slower rate of decline in thinking skills that occurs with aging. People who reported light to no exercise experienced a decline equal to 10 more years of aging as compared to people who reported moderate to intense exercise, according to a population-based observational study published in the March 23, 2016, online issue of Neurology®, the medical journal of the American Academy of Neurology.
__________________________________________________
_______________________________________________________
THIS SITE IS FOR USE BY MEMBERS AND GUESTS OF
NORTHWESTERN JR SR HIGH SCHOOL CLASS OF 1965
Jacksonville FL
I

f you are a MEMBER OF THE CLASS OF 1965,
please take a moment to join the group on line.
Yeah, your name is there ... go see!
Registering provides a greater degree of privacy for Classmate Profiles. When you log in you are able to review your Classmates Private Profiles, post announcements, join in on the Chat Room, leave messages, participate in forums, tell all or a little about what's been going on in your life, post and store for future generations, your and/or your family pictures, videos and much more.
There is no cost or obligation.
To register, all you need is an email address and you will be asked to create a new password (EX: abc123) to control your profile. That's all!
IF YOU ATTENDED NORTHWESTERN JR/SR HIGH IN ANY YEAR AND WANT TO JOIN THE WEBSITE OR TO JUST RECEIVE EMAIL UPDATES OF EVENTS AND NEWS , WELCOME HOME!
Go to Contact Us and send us your name and email address. We will send you a link to join your fellow Yellow Jackets.
_________"You should see what you're missing"_________

Love Everyone and Everything.
For We... are Us.
And in Us...is God.
www.northwestern65.com/class_index.cfm
CLICK GOLD BAR TO RETURN TO TOP OF HOME PAGE